If you're bored with the usual roast chicken, try this easy alternative with Vietnamese flavours.
Instead of cooking it in the oven you could use a barbecue. If you prefer boneless, skinless chicken pieces it will also work, though the chicken might be a bit dry, so I suggest you add a tablespoonful of oil to the marinade. Leftovers are nice cold or reheated for lunch next day.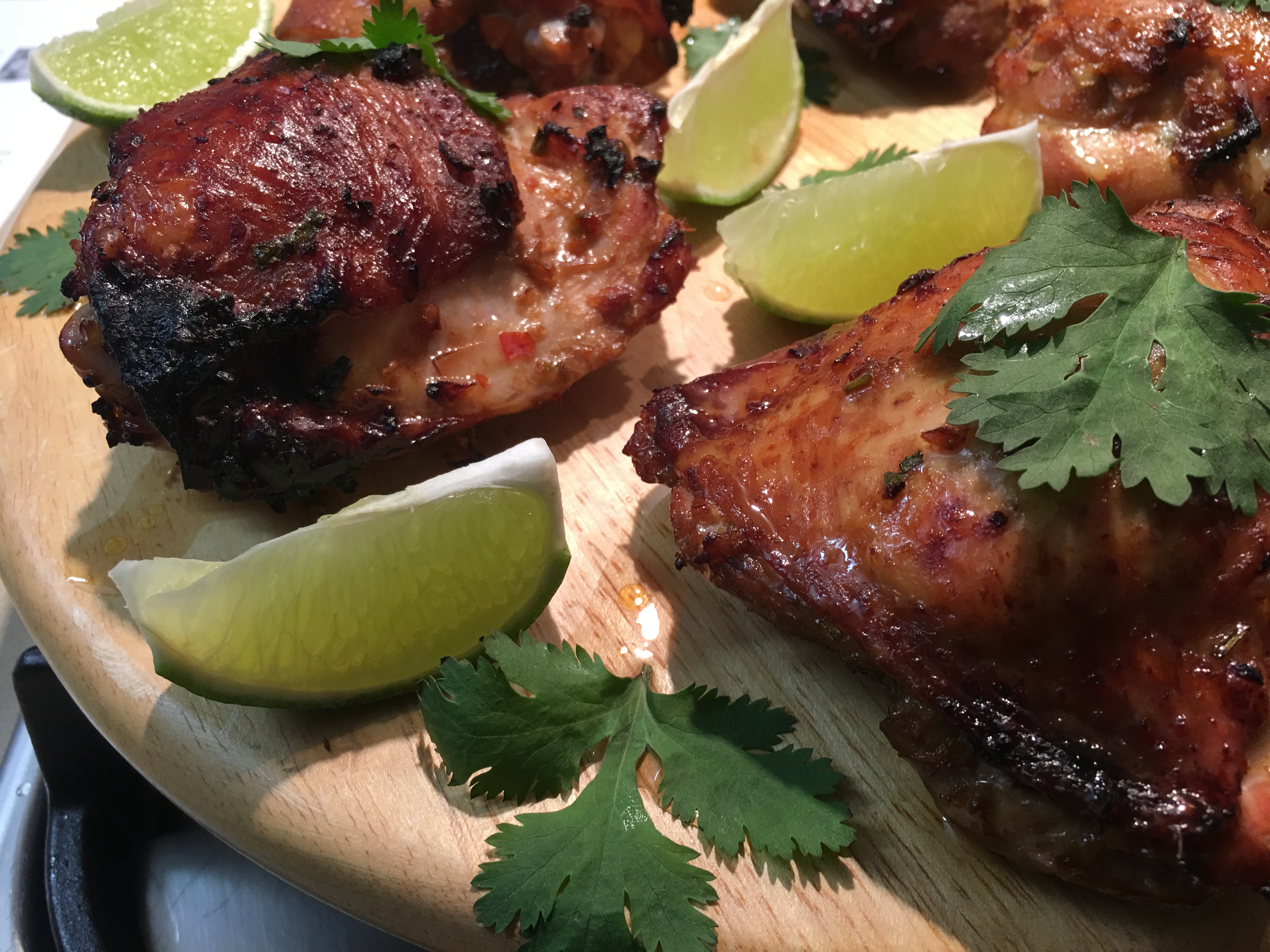 6-8 chicken thighs, skin on, bone in
Marinade:
¼ cup soy sauce
¼ cup Asian fish sauce
¼ cup palm sugar or brown sugar
1 Tbs grated fresh ginger
2 tsp Sambal Oelek (or other hot chilli paste)
Juice of 1 lime or ½ lemon
1 tsp finely grated lime or lemon zest
3 cloves garlic, crushed
2 Tbs finely chopped coriander (including some of the stalks)
Garnish:
Lime wedges
Coriander leaves
Steamed rice
Mix marinade ingredients and pour over chicken pieces in a dish. Mix well then cover and marinate for 1-2 hours at room temperature or overnight in the fridge. Turn chicken over from time to time.
Preheat oven to 210°C. Place a rack over a baking tray to catch the drips. You can line the tray with baking paper to make washing up easier. Drain chicken (discarding marinade) and arrange on the rack. Bake for 35-45 mins or until cooked through when tested with a sharp knife.
Transfer to serving platter, garnish with lime wedges and coriander and serve with steamed rice.
Serves 4