To make traditional Indian or Pakistani ice cream, known as Kulfi, you begin by cooking sweetened flavoured milk over a low heat, stirring continuously to stop it from sticking and burning, until the volume is reduced by half. The milk takes on a distinctive flavour due to the caramelization process and this is the base you use to make the ice cream.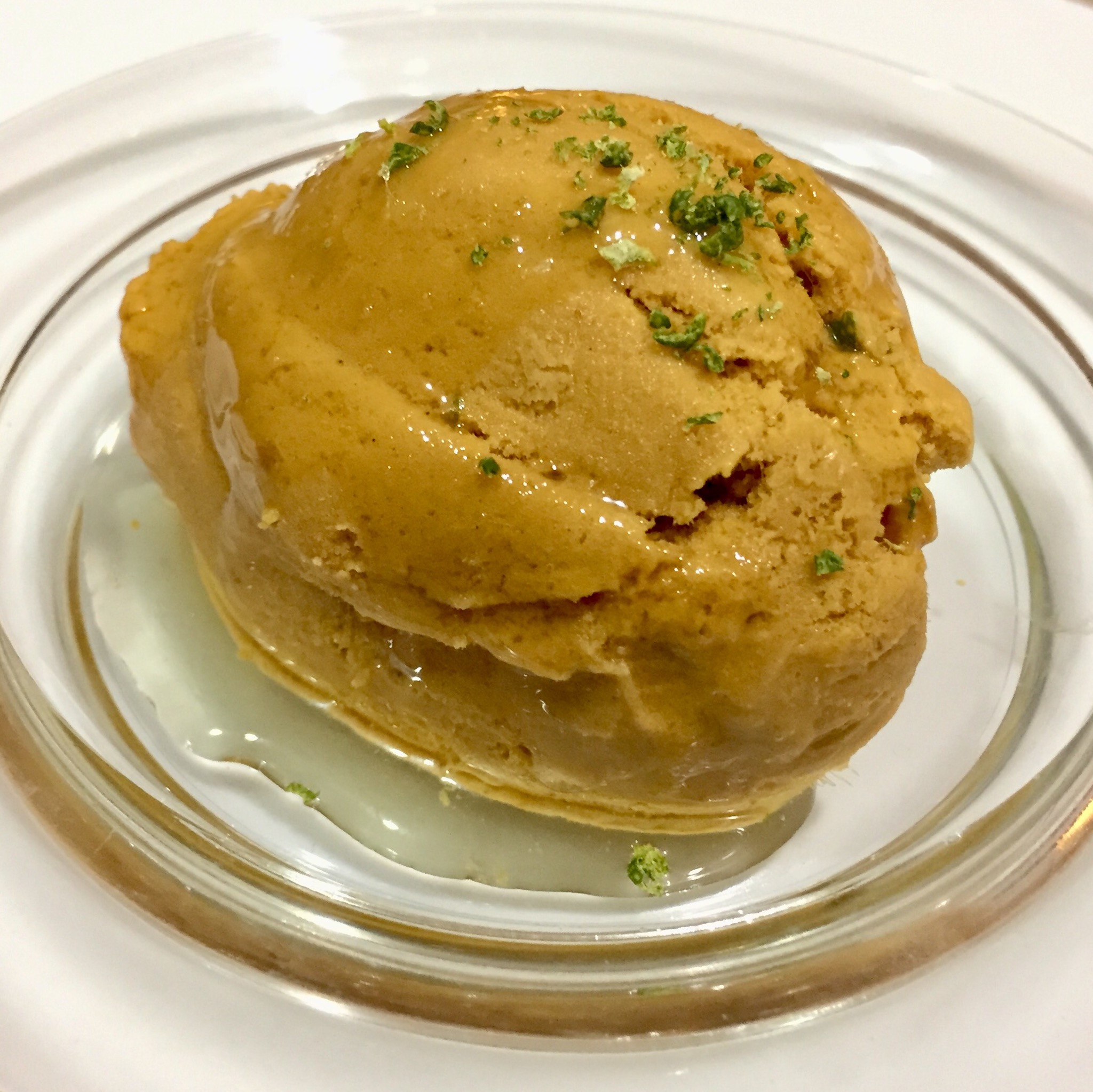 Having read a few articles and recipes online, I decided to replace the cooked milk with what is called Manjar or Dulce de Leche in South America. If you can't find this use a can of Nestle Caramel Top n Fill, which is readily available in Australian supermarkets.  Kulfi can be made in any flavour, but mango kulfi is very popular in India, so as I had a packet of frozen mango in the freezer I thought I would give it a try.
This method of making ice cream in a food processor with frozen fruit virtually turns your food processor into an ice cream machine. As the frozen fruit breaks up it freezes the other ingredients. As you can see from the photo of the Kulfi when it was ready to go into the freezer, it already had the consistency of ice cream. Quick Raspberry Ice Cream is another recipe on this blog which uses this speedy food processor method. You can use any frozen fruit but the pieces must be fairly small or the motor will struggle.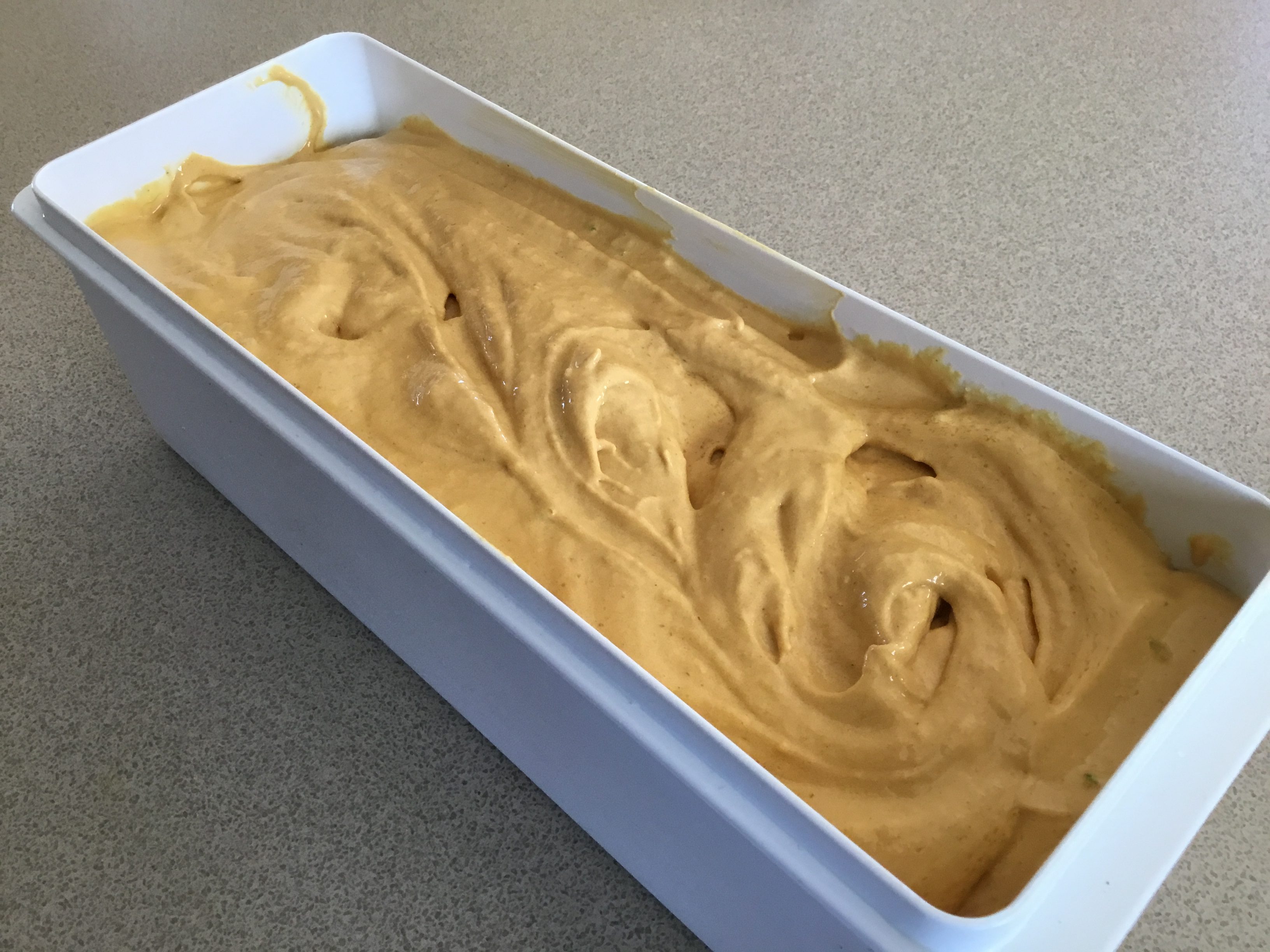 250g Dulce de Leche or Manjar (or 1 can Nestle Caramel Top n Fill)
300ml cream (thickened, whipping, double)
1kg frozen mango pieces (I bought mine at Aldi)
Ground cardamom to taste
Pinch of salt
Grated rind and juice of 1 lime (save a little zest for garnish)
Lime Syrup to serve (optional)
Juice of 1 lime
½ cup water
¼ cup sugar
Lime zest
Place Dulce de Leche or Caramel topping in food processor with cream. Process until mixed and then, with the motor running, slowly add the mango cubes through the feed tube. Depending on what size food processor you have, you may need to make the Kulfi in two batches. Mine was just big enough. Keep mixing until all the mango cubes have been pureed, stopping to scrape down the sides with a spatula from time to time. Add cardamom (half a teaspoonful then mix and taste and see what you think), the salt and the lime zest.
Scrape Kulfi into a plastic container, cover and freeze for 3-4 hours or overnight. Remove from freezer 15 mins before serving. Scoop into bowls, drizzle with lime syrup and garnish with a little lime zest.
Lime Syrup: Place lime juice, water and sugar in a small saucepan and heat to dissolve sugar. Continue cooking until reduced by a third to a half and syrupy. Cool.
Serves 8-10