A whole chicken cooks more quickly if you butterfly it. While some supermarkets sell butterflied chickens, it's easy enough to do it yourself. Cut along each side of the backbone with poultry shears and discard it, then flatten the chicken by pressing it with the flat of your hand.
I hate throwing food away, so whenever I have any stale bread, especially delicious sourdough, I whiz it in the food processor, then tip the coarse crumbs into a plastic bag and keep them in the freezer. They are useful for making stuffing or for topping recipes such as Seafood Mornay, one of my all-time favourites.
This makes a tasty family meal, served with salad, and any leftovers are good for sandwiches next day.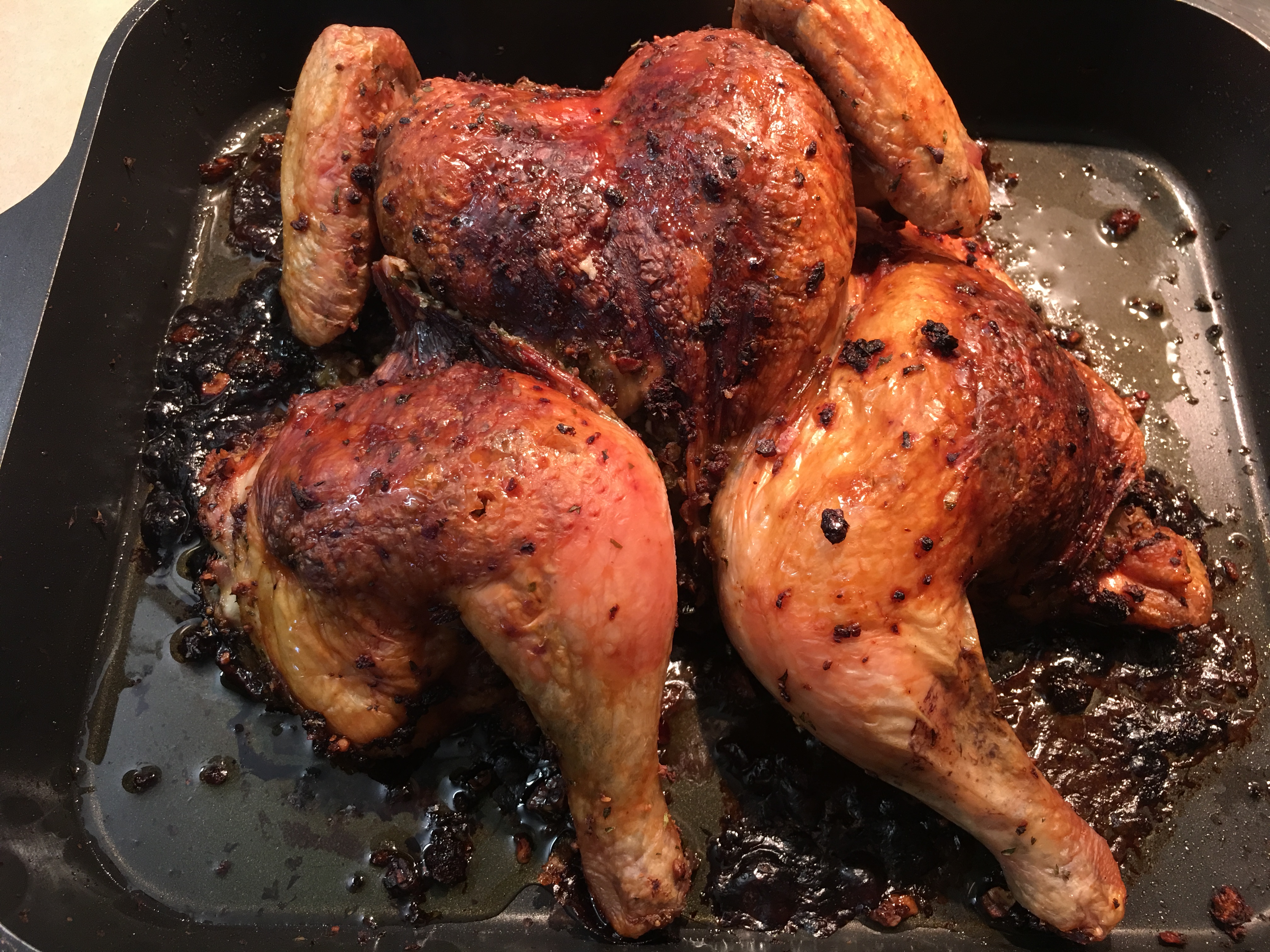 1 whole chicken, butterflied (as described above)
1 cup chunky stale breadcrumbs
½ cup chopped walnuts or pecan nuts
½ cup finely chopped parsley
½ cup diced bacon
Salt and freshly ground pepper to taste
2 Tbs olive oil
2 Tbs soy sauce
Preheat oven to 180°C. Place chicken in a roasting pan. Mix breadcrumbs, nuts, parsley and bacon and season to taste. Run your fingers under the skin of the chicken, to separate it from the flesh. Go as far as you can into the thighs and drumsticks, being careful not to break the skin.
Push the stuffing under the skin, spreading it out as evenly as you can. Mix olive oil with soy sauce and brush all over the chicken. Roast for 45 minutes to an hour, or until cooked and nicely glazed. Check by piercing the thickest part of the thighs – juices should run clear.
Serves 4-6