At this time of year we have lots of vegetables in the garden, including tomatoes, zucchini, beetroot and basil. So Yotam Ottolenghi's recipes, with their strong bias towards veggies, are perfect.
We've been eating so many of his amazing recipes lately that Matthew says he wouldn't be surprised to walk into the kitchen and find the man himself.
This week I made his Roasted Beetroot with Yoghurt and Preserved Lemon which I served for lunch with avocado. We sat in the garden under the olive tree sipping a glass of chilled white wine and enjoying this delicious, not to mention healthy, combination.
If you don't have any preserved lemon, just leave it out or add some grated lemon rind. I used fresh marjoram instead of dill, but you could also use fresh basil or chives.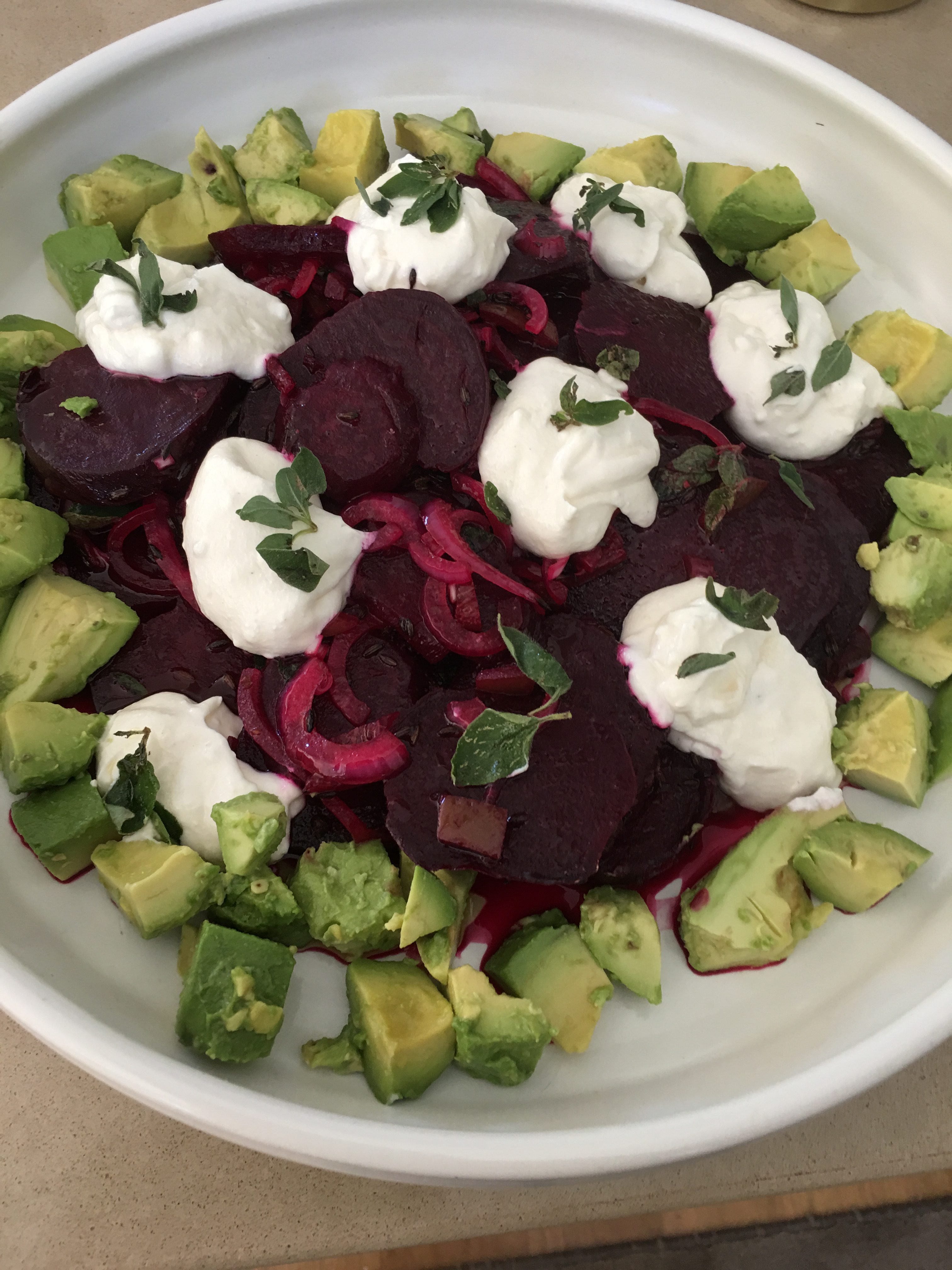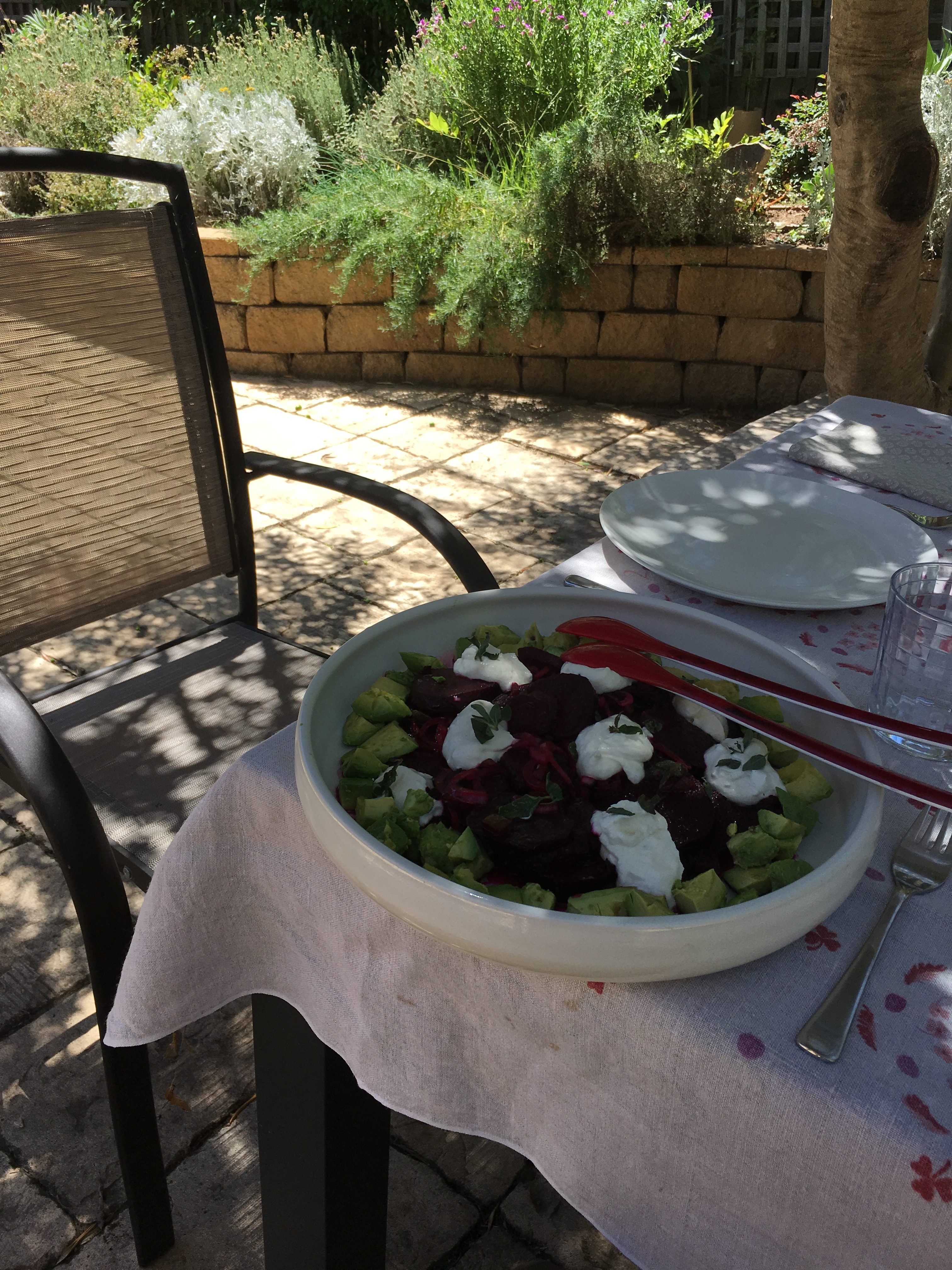 1 kg beetroot
2 Tbs olive oil
2 tsp cumin seeds
1 small red onion, thinly sliced
1 small preserved lemon, chopped, seeds discarded
2 Tbs lemon juice
2 Tbs chopped fresh dill (or use marjoram, basil or chives)
1 Tbs Tahini
¾ cup Greek style plain yoghurt
Salt and freshly ground black pepper
2 ripe avocados
Preheat oven to 200°C. Wash and dry beetroots, but leave skin on. Wrap each one in foil then bake for about an hour or until tender. Test with a sharp knife or skewer. When cool enough to handle, peel and slice into a large mixing bowl.
Heat olive oil and cumin seeds for a few minutes in a small frying pan, until seeds start to pop, then tip over the beetroot. Add the onion, preserved lemon, lemon juice, half the herbs and season to taste. Mix well then transfer to a shallow serving dish.
Mix the Tahini into the yoghurt then put blobs all over the top. Peel and dice the avocados and arrange around the edge of the plate. Garnish with the rest of the herbs.
Serves 4