These hot chocolate puddings can be made and cooked in just under half an hour, making them perfect for a last minute gathering or a family treat. You can also make them up to a few hours ahead and leave them in the fridge until you're ready to pop them in the oven. There's no flour, making them gluten free.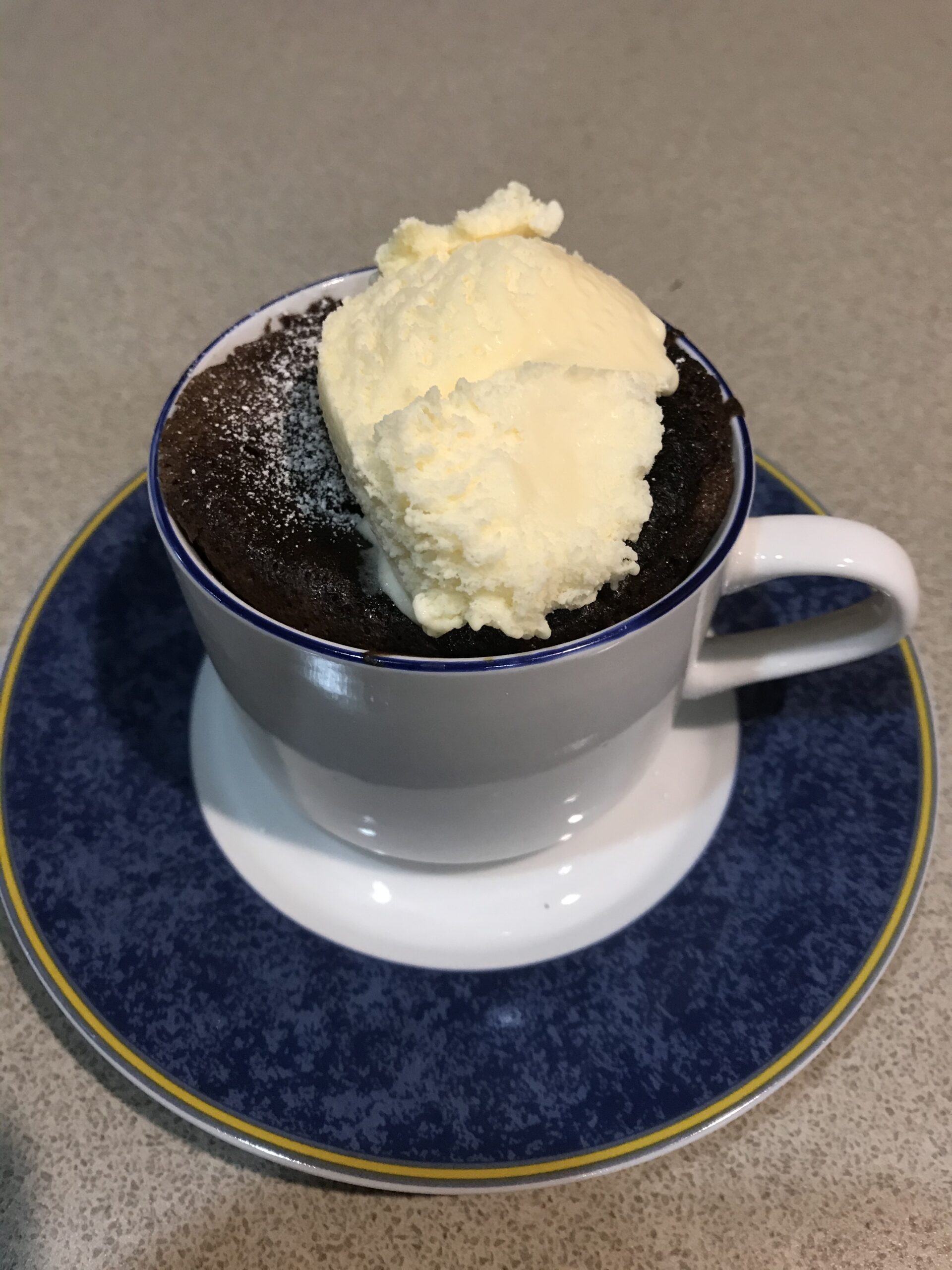 125g butter
150g dark chocolate, broken into squares
3 eggs, separated
2/3 cup sugar
pinch salt
To serve:
Cream or vanilla ice cream
If you are going to cook the puddings straight away, preheat oven to 190°C. Place butter and chocolate in a small bowl, cover and zap in the microwave for 1-2 minutes or until melted. With electric beaters, beat egg yolks and sugar until thick and creamy. Thoroughly wash the beaters, then whip the egg whites and salt until they hold soft peaks. Add the chocolate and butter mixture to the egg yolk mixture using the beaters, then gently fold in the egg whites using a spatula. Divide between six ramekins or coffee cups (no need to grease them). They should be about three quarters full.
Bake the puddings for 10-15 minutes or put them in the fridge until you're ready to cook them. When ready they should be well risen and firm to the touch, but still soft inside. If they have been in the fridge for a few hours they will take 2-3 minutes longer than if they haven't.
Serve immediately with cream or vanilla ice cream.
Serves 6