Laurie is a massage therapist who works with my osteopath. He's a keen cook and follower of this blog, so while he's digging into my back with his elbows we talk about food, to take my mind off the torture.
This is one of Laurie's recipes. I have changed the method slightly, cooking the corn kernels after they have been removed from the cobs, rather than while still on the cobs. If you're a fan of risottos and smoked trout you will love this recipe.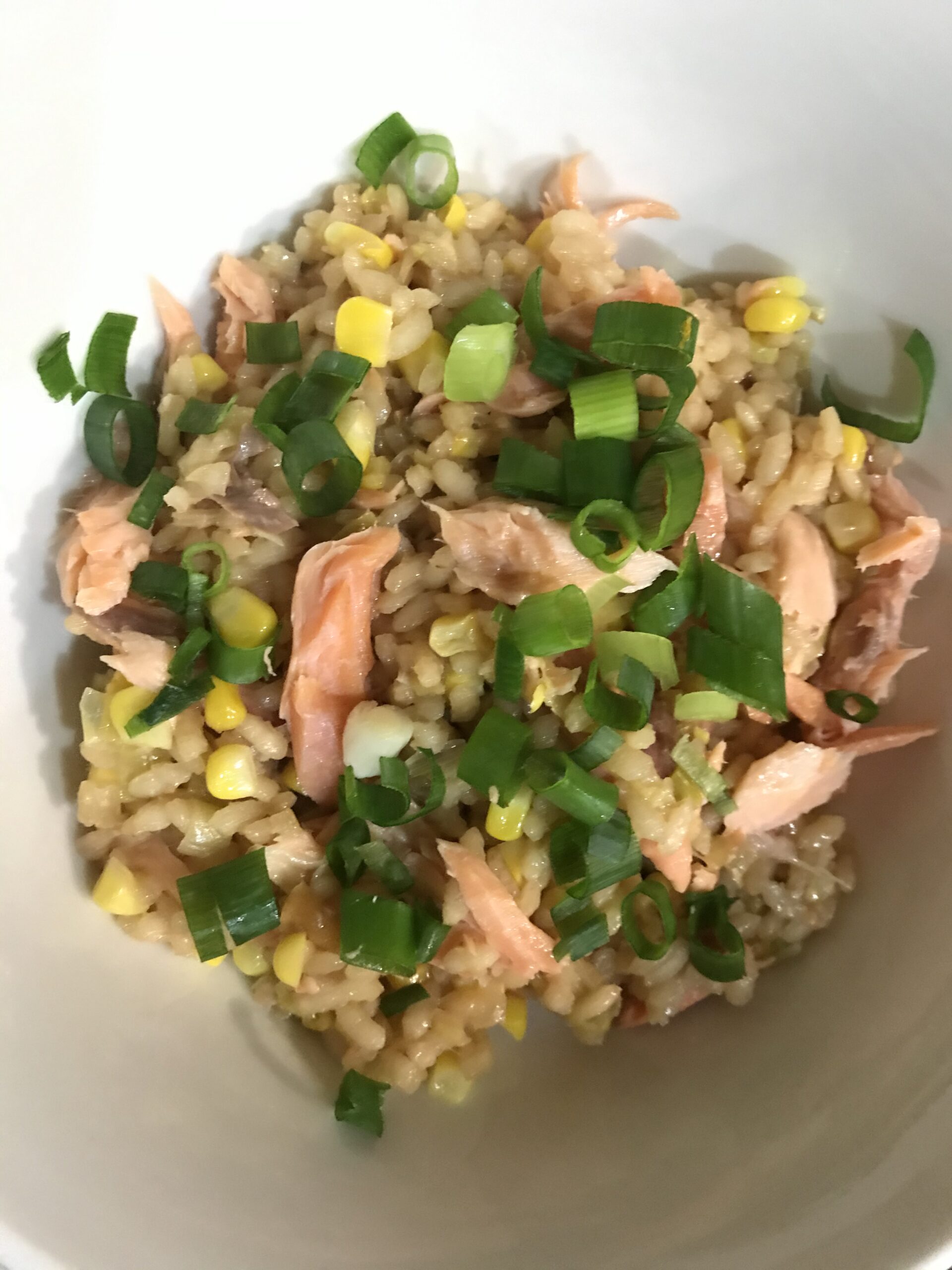 30g butter
2 corn cobs
1 litre chicken stock
Flesh from one smoked trout, carcass and skin reserved
1 onion, chopped
1 small leek, white part only, chopped (keep the green part)
3 cloves garlic, crushed
1½ cups arborio rice
½ cup dry white wine
Chives or spring onion tops, chopped, to garnish
Melt a third of the butter in a wide, shallow pan and cook corn on medium to high heat, stirring, for 8-10 minutes, or until starting to brown. Remove from pan. Add stock, reserved trout carcass and skin to the pan with the leek tops. Bring to the boil, simmer covered for 15 mins then strain, discarding the solids and keeping the liquid.
In the same pan, heat half remaining butter and cook onion, garlic and leek for 4-5 minutes until soft but not browned, stirring often. Add rice and cook, stirring for 2 minutes, then the wine and cook for another 2 minutes. Add reserved stock, a ladle at a time, allowing the rice to absorb the liquid before adding more. Cook for 15-20 minutes or until al dente, stirring constantly.  If rice isn't quite done when all the liquid has been absorbed and it's starting to stick, add a little water, a tablespoonful at a time, until it's done. Check for seasoning.
Carefully mix corn, trout pieces and remaining butter into the risotto with half the snipped chives or thinly sliced spring onion tops. You don't want the smoked trout to break up too much.
Garnish with remaining chives or spring onion tops.
Serves 4
Substitution: use frozen corn kernels, thawed.  Add some diced red capsicum (pepper) with the onion and leek, for added colour.