A perfect weekend lunch which can be made in a jiffy with ingredients you probably have on hand.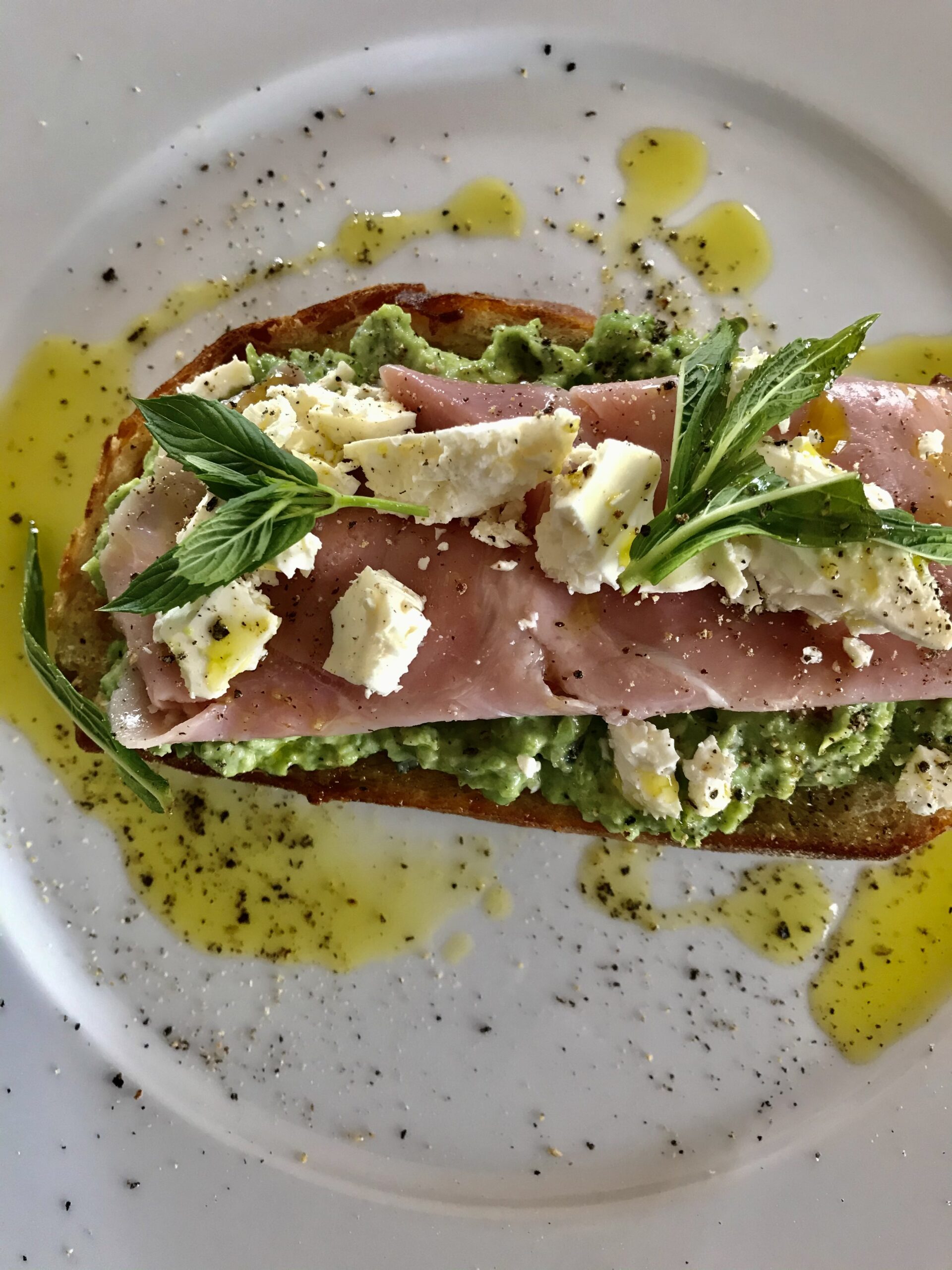 1 cup frozen peas
1 garlic clove, peeled
2 Tbs smooth ricotta or creamy goat's cheese
A handful of mint leaves
¼ cup extra virgin olive oil + extra to serve
4 slices sourdough bread
150g smoked ham, thinly sliced
50g feta cheese, crumbled (or use goat's cheese)
Salt and freshly ground black pepper
Place peas and garlic in a small saucepan. Cover with water then simmer for 3 minutes. Drain and place in food processor with the ricotta, about a tablespoonful of mint leaves and 1 Tbs of the oil. Process until almost smooth then season with salt and pepper.
Meanwhile heat a chargrill pan over medium-high heat, brush both sides of the bread with olive oil then cook for 2 minutes each side, or until golden and slightly charred.
To serve, place one slice of the toasted bread on each of 4 plates. Top with the pea mixture, some ham, crumbled feta and a few mint leaves. Season with salt and freshly ground black pepper, drizzle with extra olive oil and serve.
Serves 4
Variations: use smoked trout or smoked salmon instead of ham.