This healthy and delicious side dish from Australian cook Maggie Beer goes well with roast meats, particularly pork, turkey or chicken.
For lunch the following day I heated up the leftovers and served them on toasted sourdough, with a dollop of fresh ricotta cheese, a slice of crispy bacon, a drizzle of extra virgin olive oil and balsamic glaze.
Quinces are in season in winter, so they are in the shops in Australia now. At other times of the year you could substitute a sharp cooking apple.
Find more quince recipes here and here and here.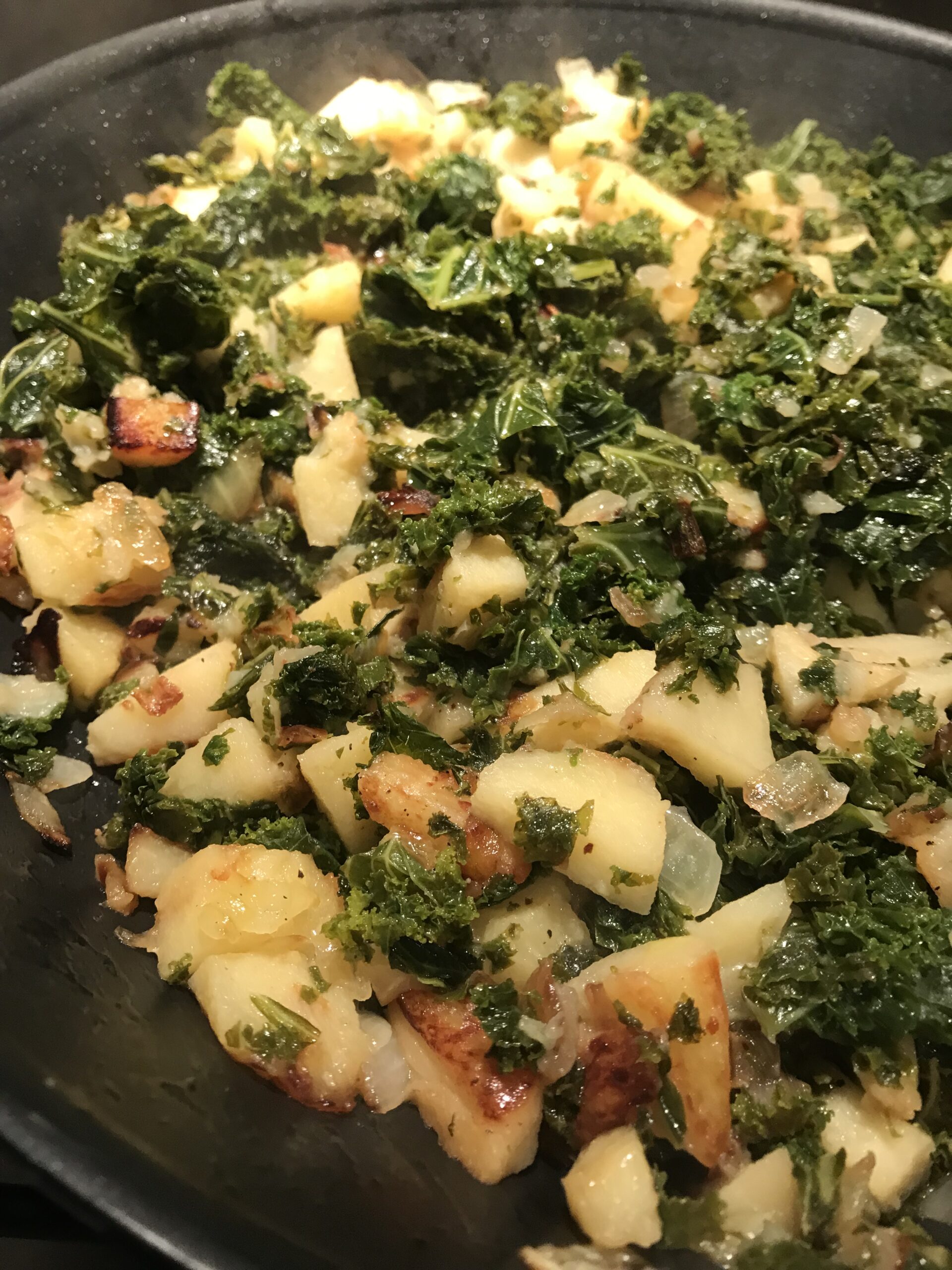 1 large quince, peeled, cored and cut into small cubes
1 bunch of kale
50g butter
2 Tbs olive oil
2 shallots or 1 small to medium onion
Salt and freshly ground black pepper
1-2 Tbs lemon juice
Wash kale and strip the leaves from the stalks. Discard the stalks. Cook in boiling salted water for 3-5 minutes or until tender. Drain, squeeze out excess water and chop.
Heat butter and oil in a large non-stick frying pan and cook the onion and quince over moderate heat, stirring often, until cooked and starting to turn golden. Add the kale and toss together over the heat for a couple of minutes. Season to taste and drizzle with lemon juice.
Serves 4-6 as a side dish