This savoury version of bread and butter pudding makes a tasty breakfast or brunch and is a good way to use up stale bread and odds and ends of cheese. You can also serve it with a salad for lunch. I made half the recipe for two.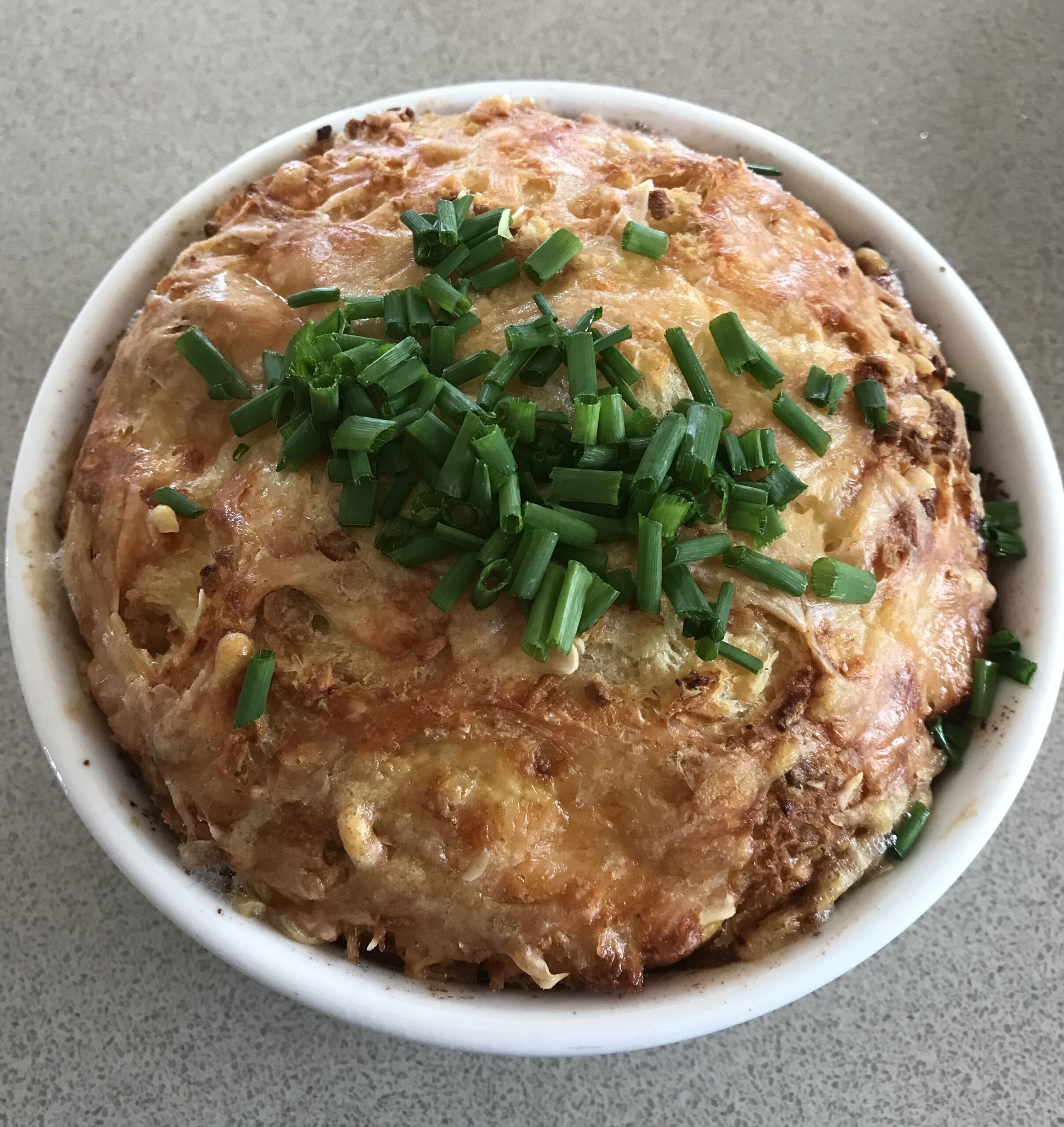 2 Tbs olive oil
1 packet French Onion Soup mix
Freshly ground black pepper
6 eggs
2 cups milk
4 cups day old bread, cubed (crusts removed)
1/3 cup grated gruyere cheese (cheddar or other hard cheese)
To garnish:
Snipped chives
Extra virgin olive oil
Grease a 6 cup capacity baking dish. Place oil, onion soup mix, pepper, eggs and milk in a bowl and whisk to combine. Arrange the bread cubes in the dish to more or less fill it – add a few more if not enough.  Pour the egg mixture over the bread, then press down all over with a spoon to make sure all the bread is coated. Cover with the grated cheese.
Stand for an hour or two before baking, or refrigerate, covered overnight. Preheat oven to 180°C, then bake the bread pudding for about half an hour, or until golden and crispy on top.
Serve garnished with the chives and drizzled with a little olive oil.
Serves 4
Variatons: add some sliced, sautéed mushrooms and/or some diced bacon or ham.