My favourite fish recipes are simple ones like this. With lots of cherry tomatoes in the garden I'm putting it on the menu about once a week at the moment.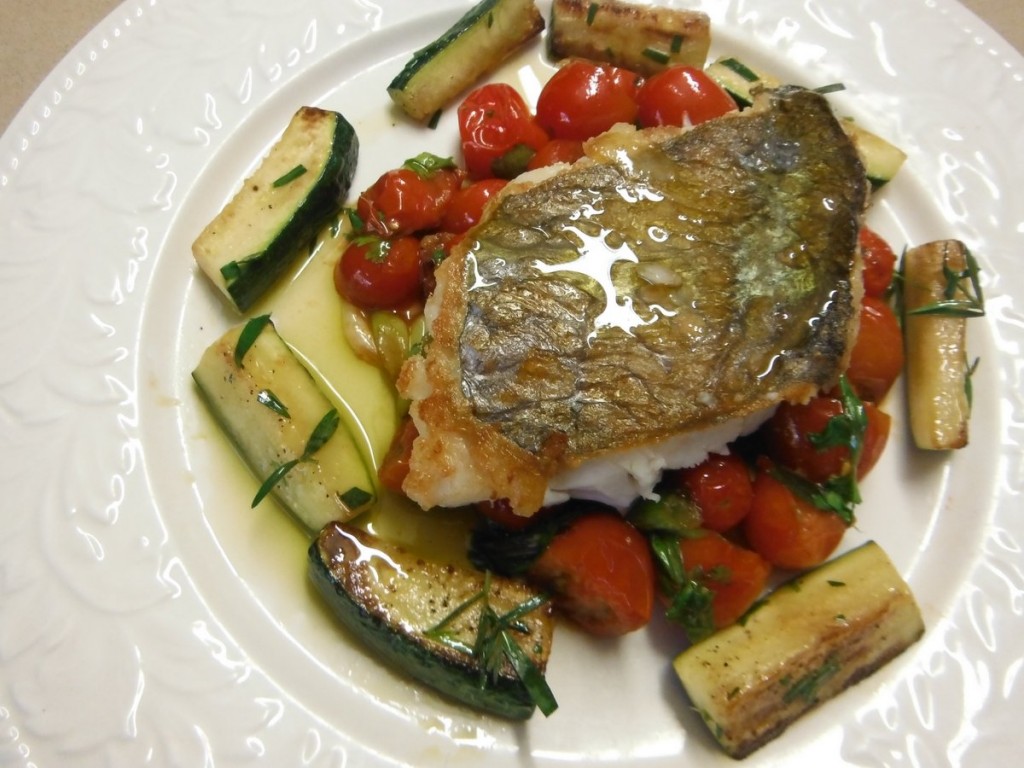 2 x 150g thick fish fillets with skin (e.g. snapper, cod, blue grenadier)
2 Tbs olive oil
125g cherry tomatoes, halved
4 spring onions, thinly sliced on the diagonal
Small handful chopped fresh herbs (coriander, parsley, basil)
1 Tbs white balsamic vinegar
Pinch of sugar
Salt and freshly ground black pepper
Dry fish with paper towels then season with salt and pepper on both sides. Spread one Tbs olive oil over the base of a non-stick frying pan and lay fish fillets on top, skin side down. Turn the heat on to medium and slowly heat the pan and cook the fish until the skin is golden and crisp. Turn fish over and cook for about a minute on the other side or until just cooked. Remove from pan to a warm plate and cover with a large saucepan lid to keep warm while you make the sauce.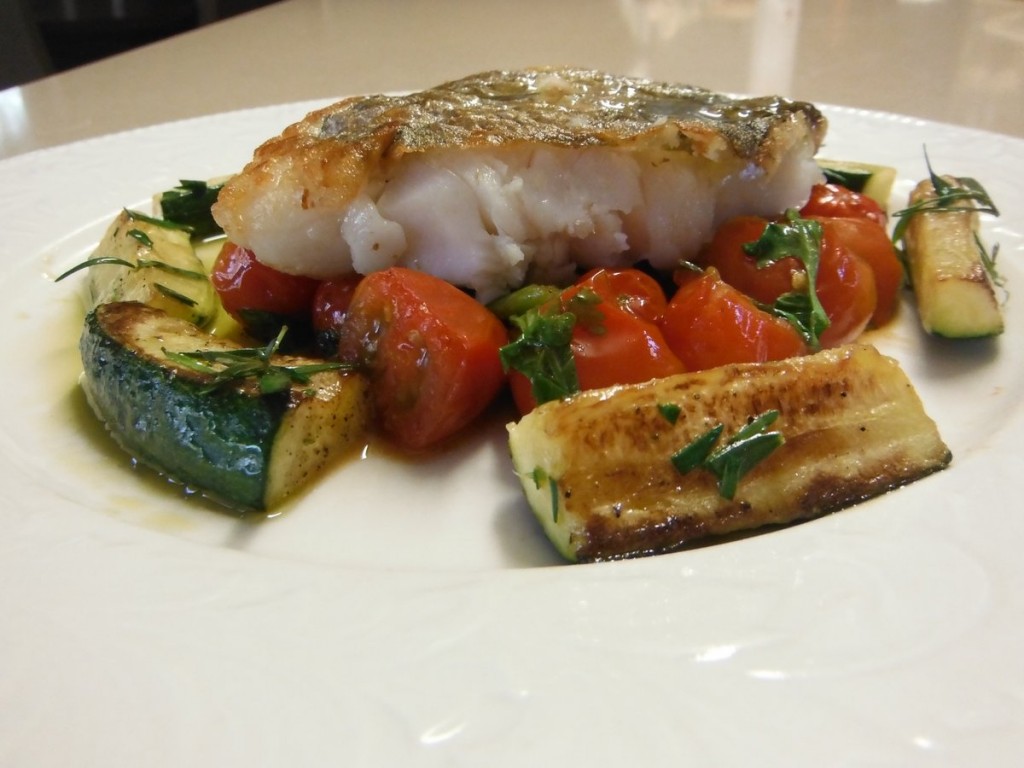 Add 1 Tbs oil to the pan with the spring onions and cook over moderately high heat, stirring, for a minute. Add tomatoes and cook for another minute, stirring. Finally add vinegar and cook for another minute. Tomatoes should be soft but still keep their shape. Season with the salt, pepper and sugar, stir in the herbs and divide between two warm plates. Place fish on top, skin side up. Serve with a green vegetable such as pan fried zucchinis (courgettes) as shown in the photo.
Serves 2
Note: white wine vinegar or verjuice can be used instead of white balsamic vinegar.