We've all tried Gazpacho, but this traditional Spanish chilled soup, made with almonds and garnished with delicate slivers of fresh grapes, is less well-known. The first time I tried it was at a Spanish cooking demonstration hosted by my friend Jill. Sometimes it's known as White Gazpacho.
You could be forgiven for thinking it has a lot of cream in it, but the creaminess comes entirely from the almonds. The perfect way to kick off lunch on a hot summer's day.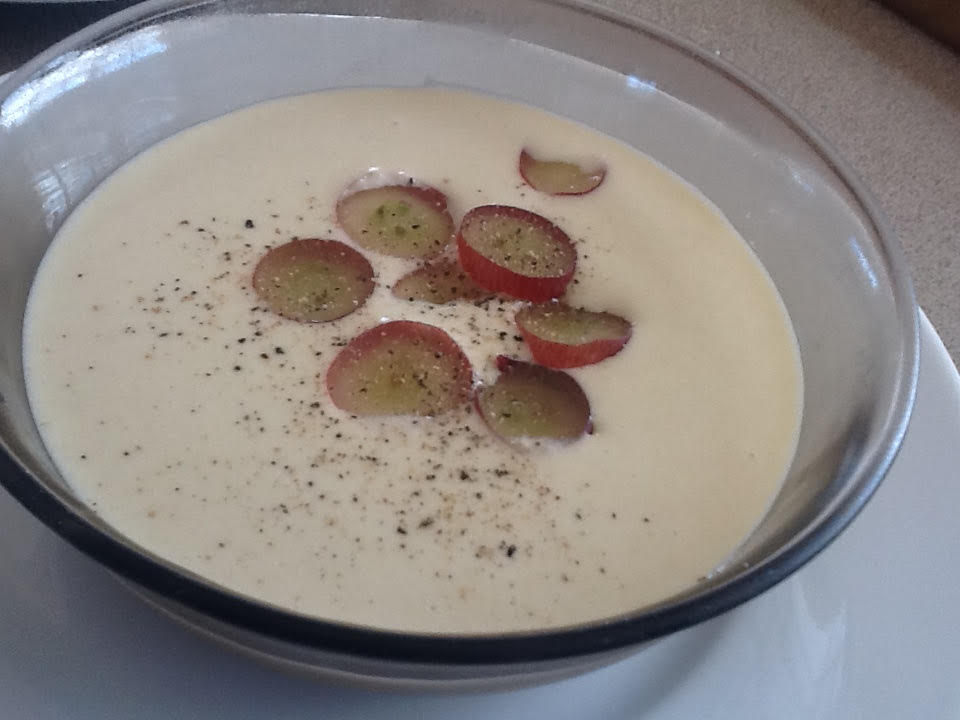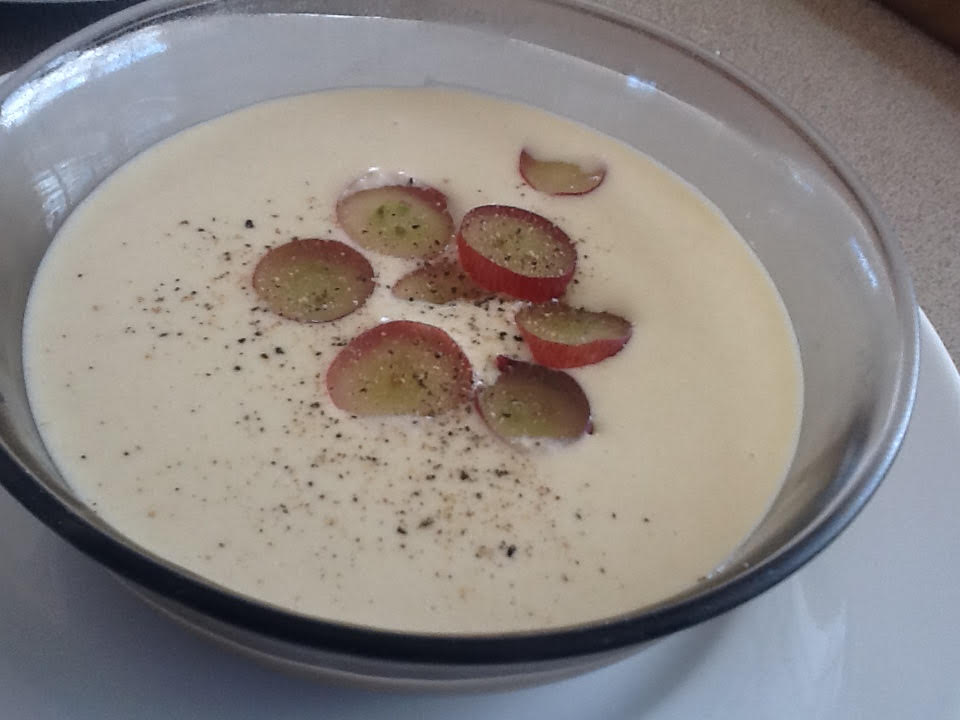 1 cup milk (or soy or almond milk)
4 cloves garlic, peeled
1 cup blanched almonds (or raw unsalted cashews)
1 tin cannellini beans, rinsed and drained
½ cup olive oil
1 tsp salt
1 cup water
2 tsp white wine or white balsamic vinegar
A few red grapes
Coarsely ground black pepper
If you have time soak the almonds in the milk for several hours or overnight, then drain, keeping the milk.
Place three of the garlic cloves in a saucepan with the milk and simmer for 10 mins or until soft. Tip into a blender with remaining clove of garlic and the rest of the ingredients except the grapes. Blend until smooth, although this soup does have a nutty texture, so it won't be completely smooth. You could sieve it, but you would lose a lot. Chill soup for several hours or overnight.
To serve, check for seasoning and if too thick add a little extra milk. Serve garnished with thin slices of grapes and some cracked pepper.
Serves 4