This quick cake requires no baking making it great for last-minute entertaining. Serve it with raspberries or raspberry coulis and cream. Add a dash of brandy or a liqueur to the coffee mixture for a more grown-up flavour. It's adapted from a recipe I found in an IKEA cook book.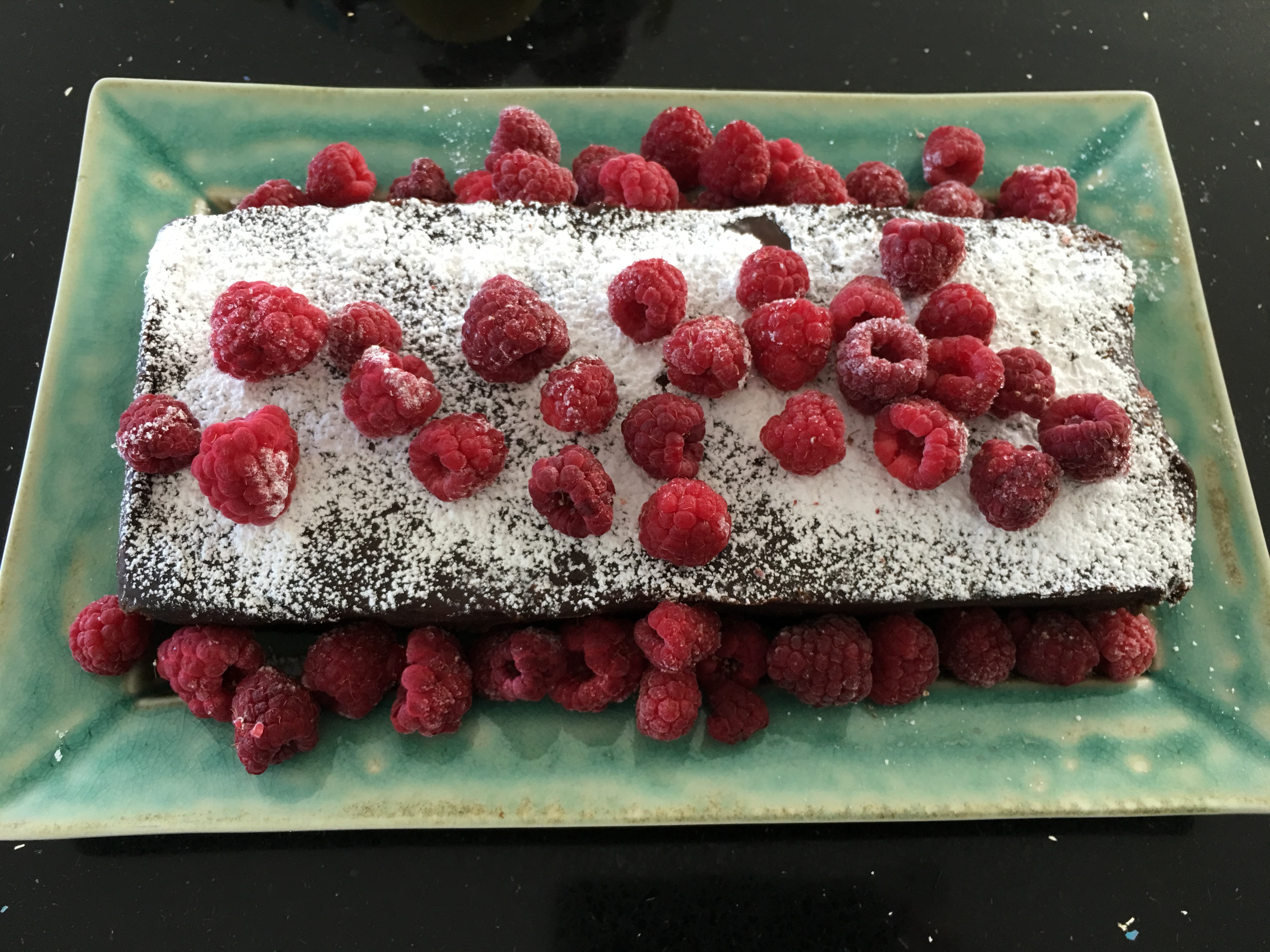 250g unsalted butter
250g dark chocolate
1 cup icing sugar
2 eggs
1 tsp vanilla essence
1 cup hot water mixed with 1 heaped Tbs instant coffee
1 packet of plain rectangular biscuits such as Marie (you need 23-25)
To serve:
Icing sugar
Raspberries or raspberry coulis
Whipped cream or pouring cream
Cut butter into cubes and place in microwave-safe bowl with the chocolate, broken into squares. Cover, otherwise it will splatter. Heat for about 2 minutes on high, stopping halfway to stir, or until melted.
Meanwhile place icing sugar in food processor and process to remove any lumps, then add the eggs. When mixed add the melted butter and chocolate and the vanilla essence.
Line a loaf pan with foil or plastic wrap. If using a silicone pan you don't need to line it. Spoon about 4 tablespoons of chocolate mixture into the pan and spread over the base. Dip each biscuit briefly in the coffee mixture before arranging them in the cake pan. Lay a single layer of biscuits over the chocolate, then continue alternating chocolate and biscuits, ending up with chocolate.
Refrigerate for several hours or overnight. Remove cake from loaf pan, dust with icing sugar, then slice and serve with fresh or frozen raspberries or raspberry coulis and whipped or thick pouring cream.
Serves 8-10