Den Bosch is one of the oldest cities in the Netherlands. We spent a couple of days there recently and one night had tapas for dinner at a wine bar.
The food was very good and the waitress was kind enough to give me the recipe for the dessert. I have a cheesecake recipe which is very similar to this, but the addition of a little vinegar really makes a difference. The method is also slightly different.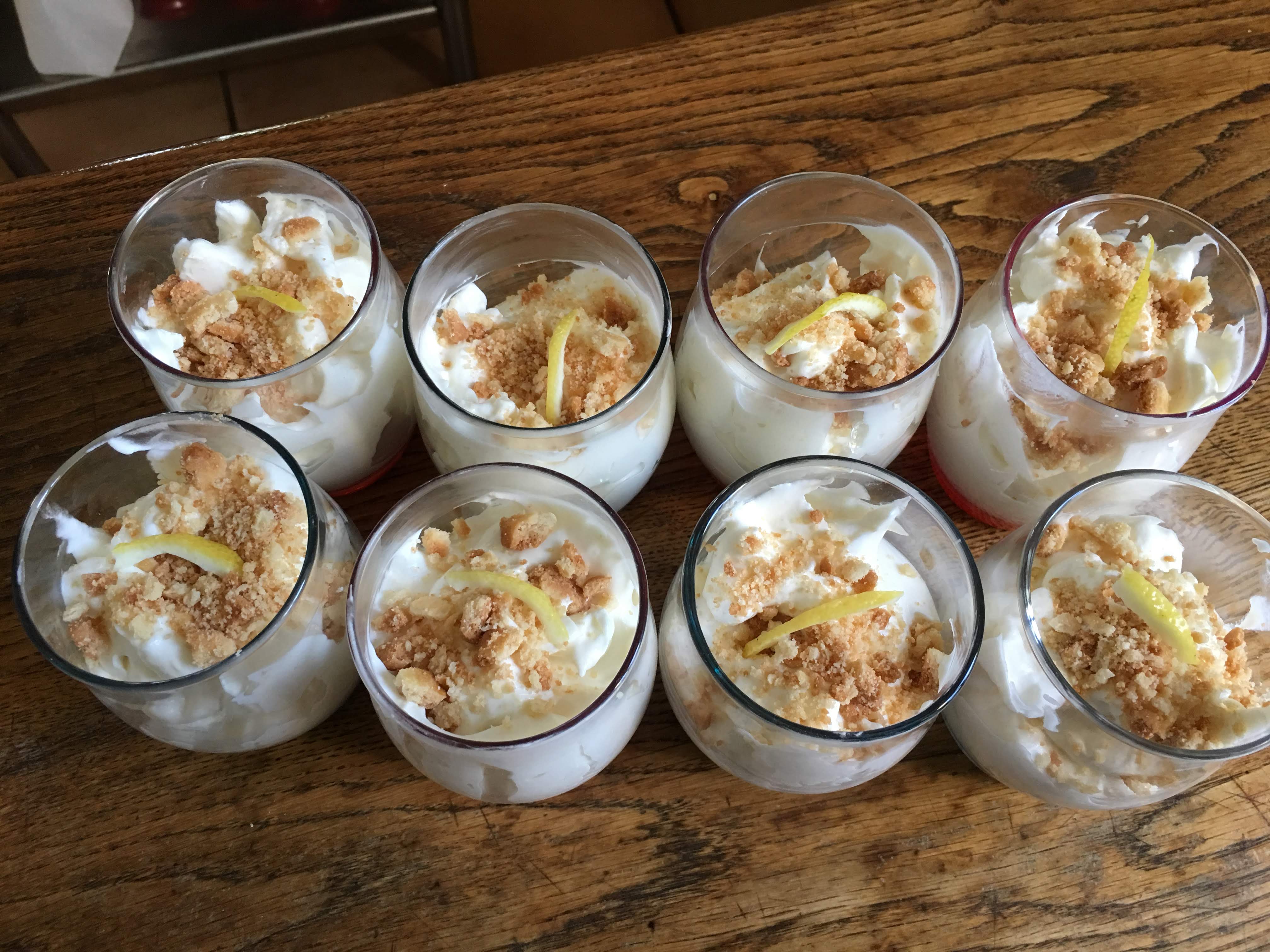 1½ cups (375 ml) whipping cream
1 can condensed milk
Grated rind and juice 2 large lemons
2-3 tsp white wine or cider vinegar, to taste
4-5 plain or ginger biscuits
slivers of lemon rind to garnish
Whip cream with electric beaters until thick then continue whipping while you add the condensed milk, lemon rind and juice and vinegar. I used a Kenwood standing mixer, but you can use hand held beaters.
Spoon into 8-10 small glasses. Chill several hours or overnight. Garnish with crushed biscuits and lemon rind.
Serves 8-10
Variation: Fold through the pulp of 3-4 passionfruit before spooning into glasses.