Everyone likes a good sandwich made with good quality bread and a tasty filling. When offered a mediocre sandwich – the sort you get in hospitals or on planes – I would sooner say no thanks.
I don't eat a lot of bread, so when I do it has to be worth it. While I'm usually a grainy bread kind of person, I think some sandwich fillings go better with white bread. Egg sandwiches for example. For those who are gluten-intolerant there are quite a few gluten-free options available in supermarkets and bakeries.
These are my five favourite sandwich fillings. They're not OMG, amazing, wow recipes. Just old-fashioned  fillings I've been making for decades to serve at weddings, christenings, funerals, birthdays and other gatherings. Put a plate down at a party and see how fast they disappear. I haven't put quantities because it depends on how many sandwiches you're making.
The salami sandwich is a bit more rustic and harder to eat delicately while continuing to make polite conversation, so it's probably best reserved for family lunches. I have a few more favourite fillings – rare roast beef with cold roasted veggies, smoked salmon with cream cheese, capers and onion and prawns with mayo and lettuce. But these five are the ones I make the most. For the family leave the crusts on the bread. To make them daintier for entertaining cut them off and cut the sandwiches into fingers, triangles or squares.
Homemade mayonnaise is a staple in our fridge.  I use it instead of butter when making sandwiches and it forms the base of other delicious sauces such as Seafood and Tartare. But if preferred, butter the bread before filling the sandwiches. All the fillings are mixed except for the Salami and Cheese, which is layered. Garnish the plates with some fresh herbs or nuts. In the tuna photo the bread has been lightly toasted.
Tuna
Canned tuna, drained
Finely chopped celery
Finely chopped red onion
Enough mayonnaise to bind (preferably homemade)
Salt and freshly ground black pepper, to taste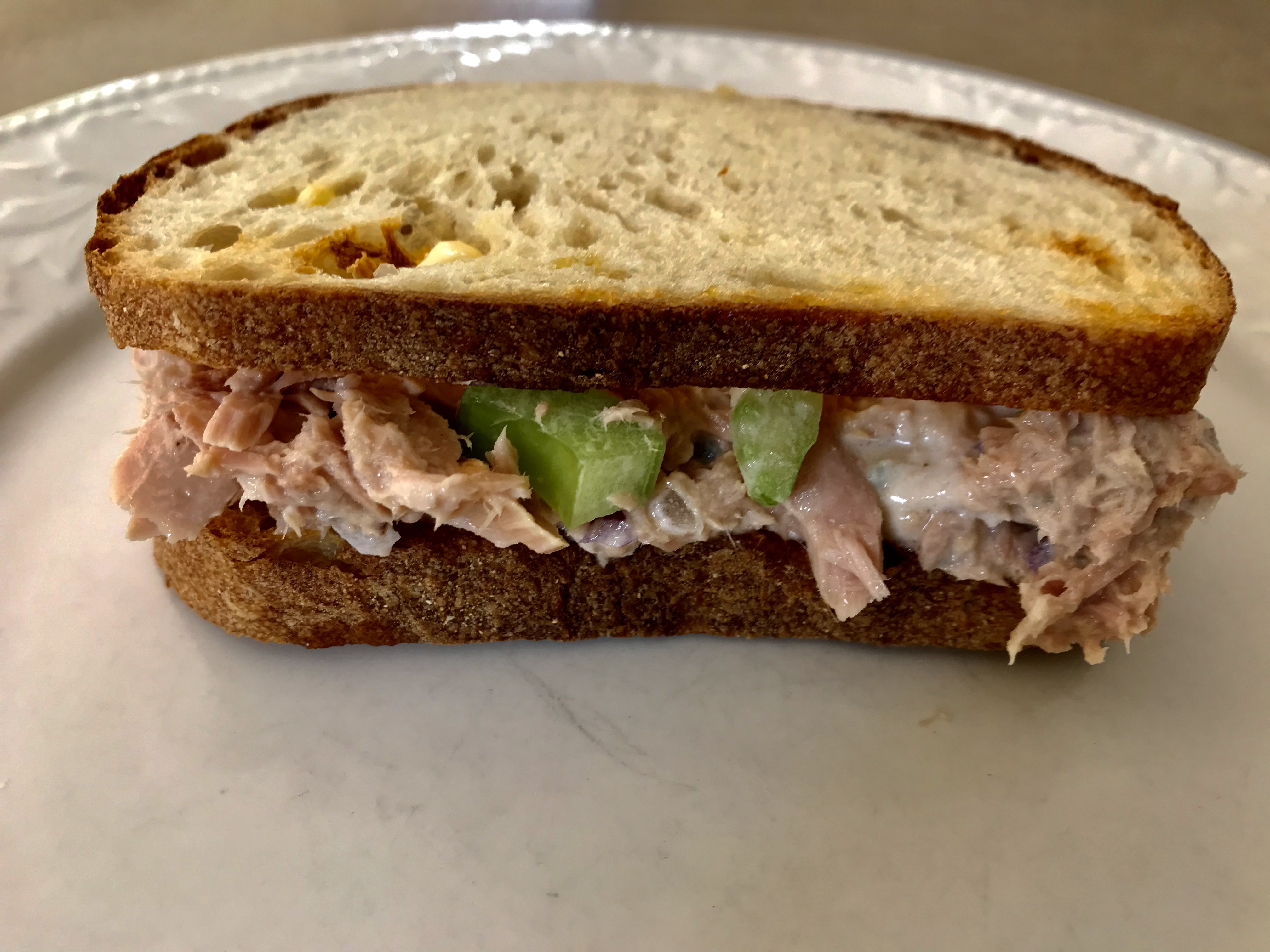 Salami and Cheese
Sliced salami
Sliced Swiss cheese
Rocket Leaves
Sun dried tomatoes
Red onion, thinly sliced (optional)
Mayonnaise to "butter" the bread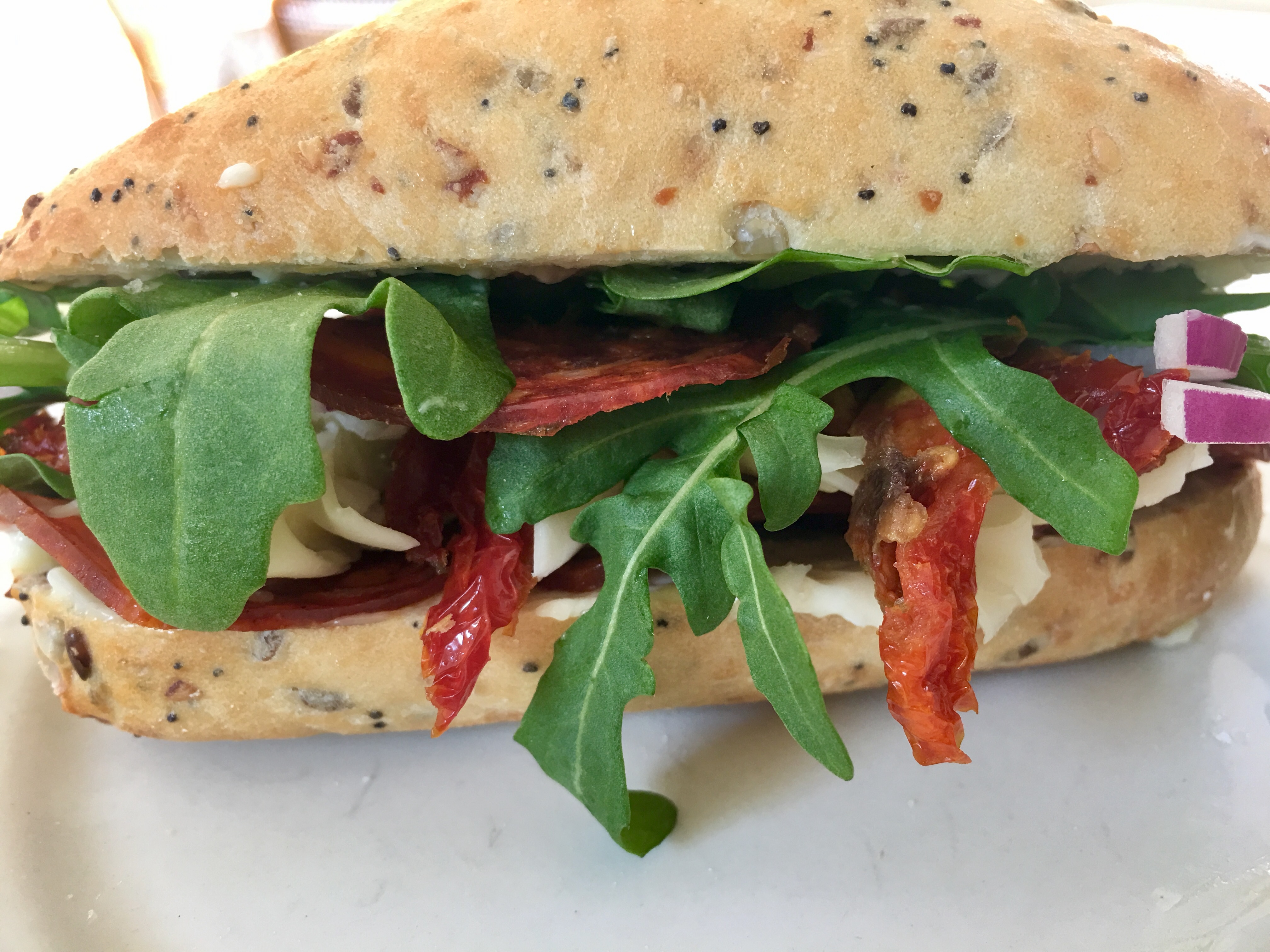 Curried Chicken
Cold roast chicken, diced
Fruit chutney, chopped a bit if too chunky, bought or homemade
Finely chopped spring onion or chives
Enough mayonnaise to bind (preferably homemade)
Curry paste or powder to taste (mix into the mayo)
Salt and freshly ground black pepper, to taste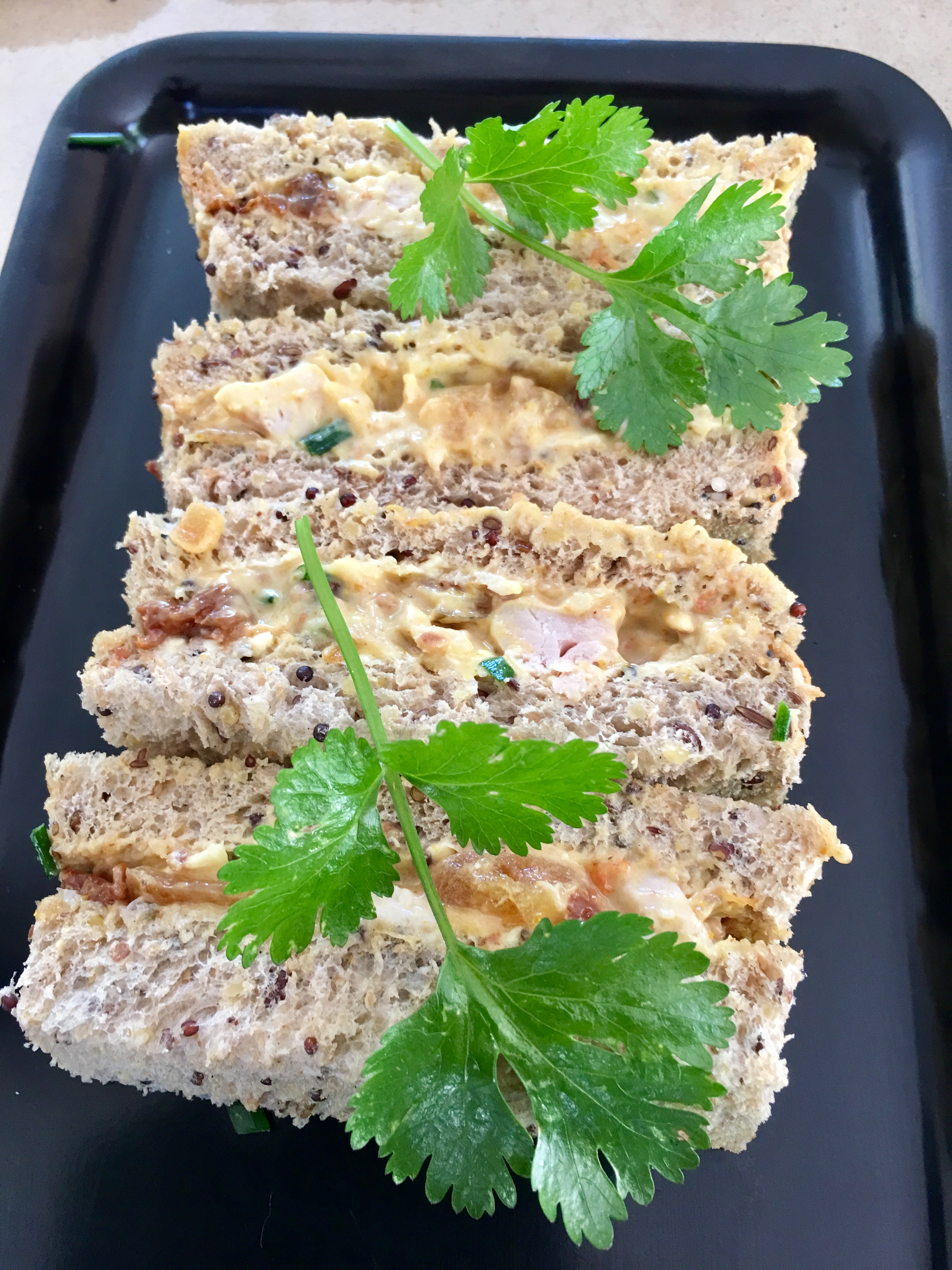 Chicken and Walnut
Cold roast chicken, diced
Finely chopped celery
Finely chopped walnuts
Finely chopped spring onion
Enough mayonnaise to bind (preferably homemade)
Salt and freshly ground black pepper, to taste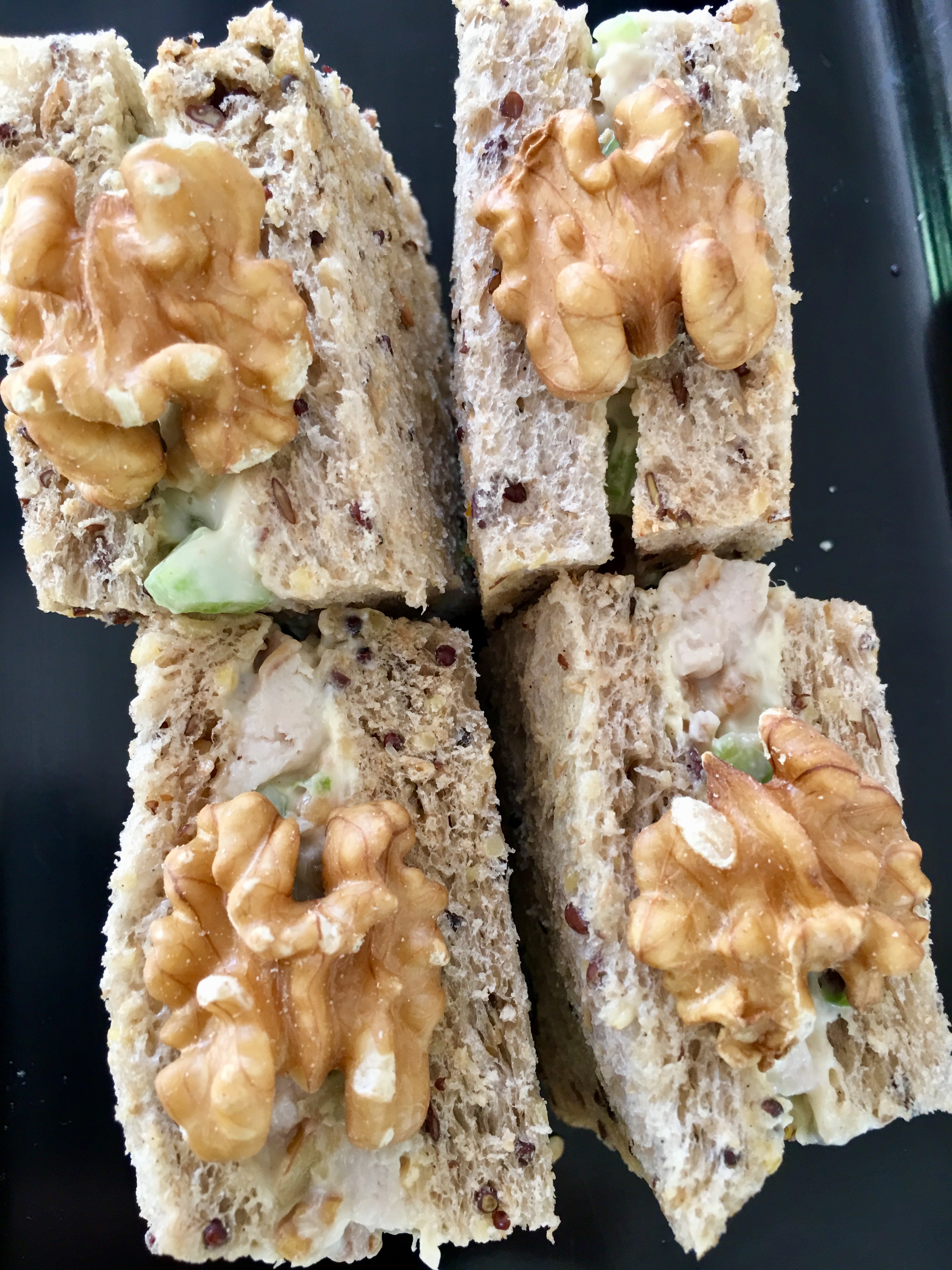 Egg and Chive
Hard boiled eggs, roughly mashed with a fork
Finely snipped chives (lots) – use scissors
Enough mayonnaise to bind (preferably homemade)
Salt and freshly ground black pepper, to taste