This dessert can be made with fresh or frozen fruit, or a mixture of the two and is popular with all ages. Quantities will depend on the size of your mould. Mine holds 1½ litres and I used raspberries, mangoes, blueberries and kiwi fruit.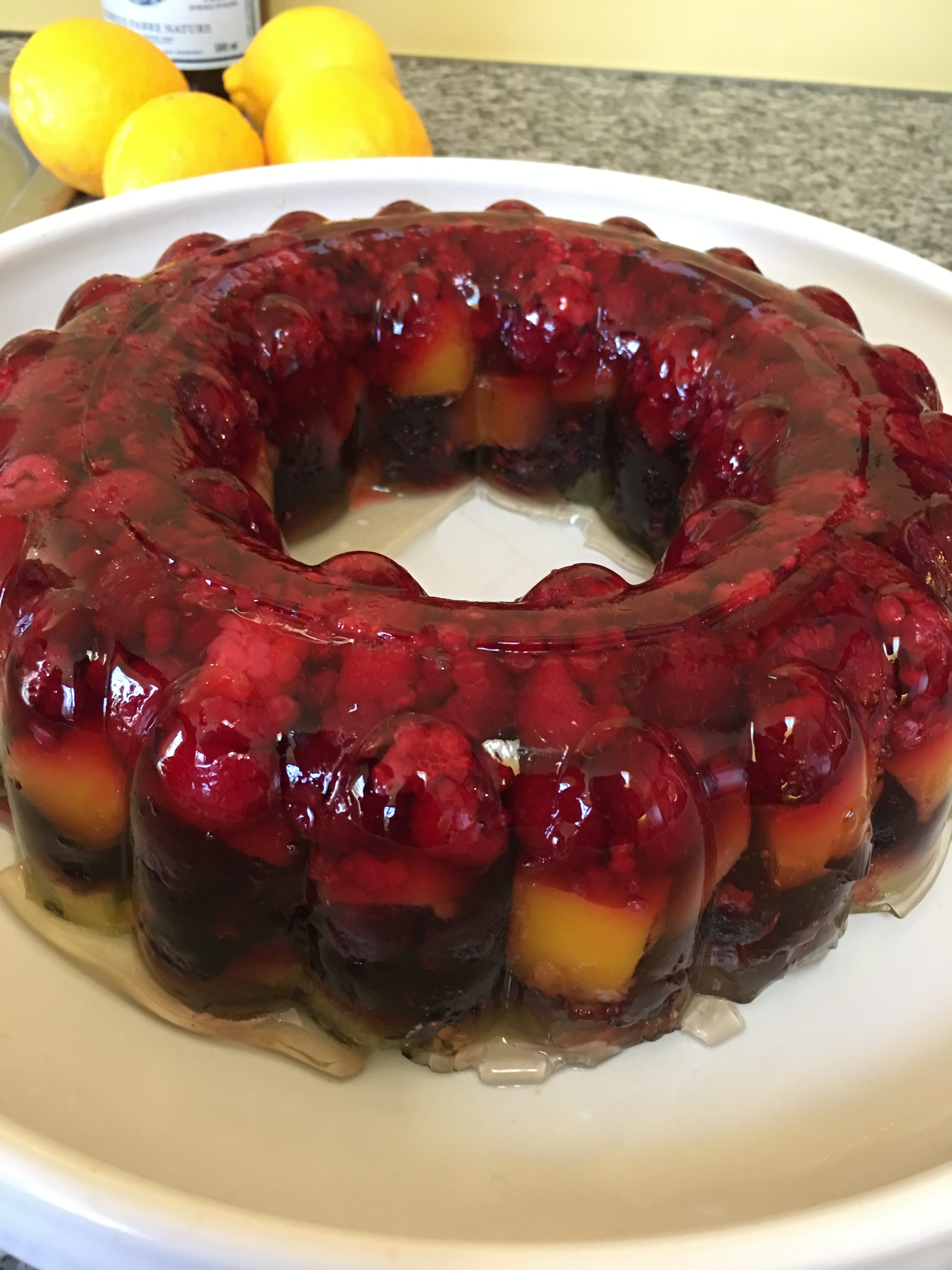 1-2 cups green fruit, such as seedless grapes or cubed kiwi
1-2 cups purple fruit, such as seedless purple grapes or blueberries
1-2 cups cubed orange fruit, just as mango or peaches
1-2 cups red fruit, such as raspberries, stoned cherries or strawberries
2 packets of jelly mix (I used yellow but you could use red or orange)
1 rounded tsp gelatine powder
Layer the fruit in the jelly mould, starting with a layer of green fruit, then purple and so on until the mould is completely full of fruit. My jelly mould holds 1½ litres or 6 cups. The jelly will fill in the gaps.
Make up both jelly mixes, using slightly less than the packet says and mixing in the powdered gelatine. My jellies each called for 450 mls of water (half boiling and half cold) which makes a total of 900 mls of liquid. I mixed the two packets with a total of 750 ml boiling water and mixed in the gelatine.
Pour jelly carefully into the mould, filling to the top. Refrigerate overnight. To serve, dip the mould briefly in very hold water then invert onto a large serving platter.
Serves 8-10