Salmon sushi make a quick and tasty, not to mention healthy meal, especially if you make them using an ice cube tray. I made the rice cakes a bit too tall, so the ratio of rice to salmon wasn't quite right. Next time I won't fill the ice cube holes so full.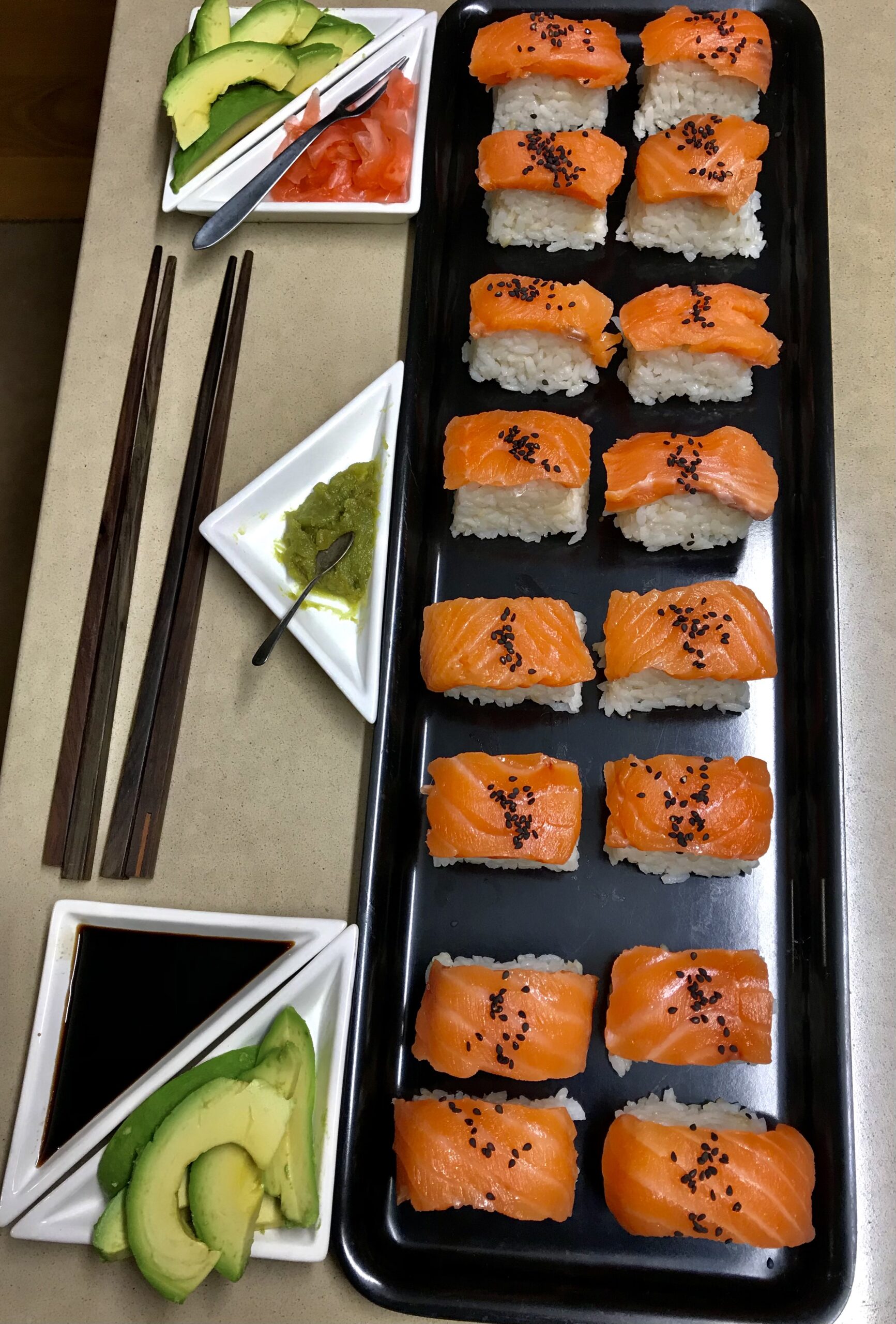 1 cup sushi rice
1¼ cups water
1-2 Tbs Mirin
1-2 Tbs Rice Wine vinegar
Salt and pepper to taste
2 salmon fillets, skin removed
To serve:
Black sesame seeds
Wasabi paste
Soy sauce
Pickled Ginger
Sliced avocado
Place rice and water in a saucepan with a good pinch of salt and bring to the boil. Cover and turn down the heat as low as possible. If you have a heat diffuser use it under the pan. Cook rice for 15 minutes, then turn off the heat and let it sit for 15 minutes to continue cooking in the steam.
Oil an ice cube tray – I used a spray can. You may need more than one ice cube tray depending on how many holes it has. Fill with the rice, pushing down firmly, then refrigerate for a couple of hours or more.
To serve, tip out the rice cakes and arrange them on a serving tray. Thinly slice the salmon and drape a piece over each rice cake. Sprinkle with black sesame seeds.
Serve with wasabi paste, soy sauce, pickled ginger and sliced avocado.
Makes 16-20 sushi to serve 2-3 as a light meal or more as an aperitif.