I bought a packed of 8 frozen roti paratha from an Indian grocery store and used them to make these meat pasties. They were amazing. The best meat pies I've ever made.
If you can't find Indian roti paratha, buy puff pastry and cut out big circles about 15cm or 6 inches in diameter. I thawed the roti, filled them, pinched together the sides at the top, brushed them with beaten egg, then baked them at 200°C for just over half an hour.
As for the filling, you can use your imagination. I used some leftover roast lamb from a slow roasted shoulder, mixed with leftover gravy and leftover roast pumpkin, all cut into 2cm cubes. I served the pasties with hot English mustard and a mix of peas and asparagus.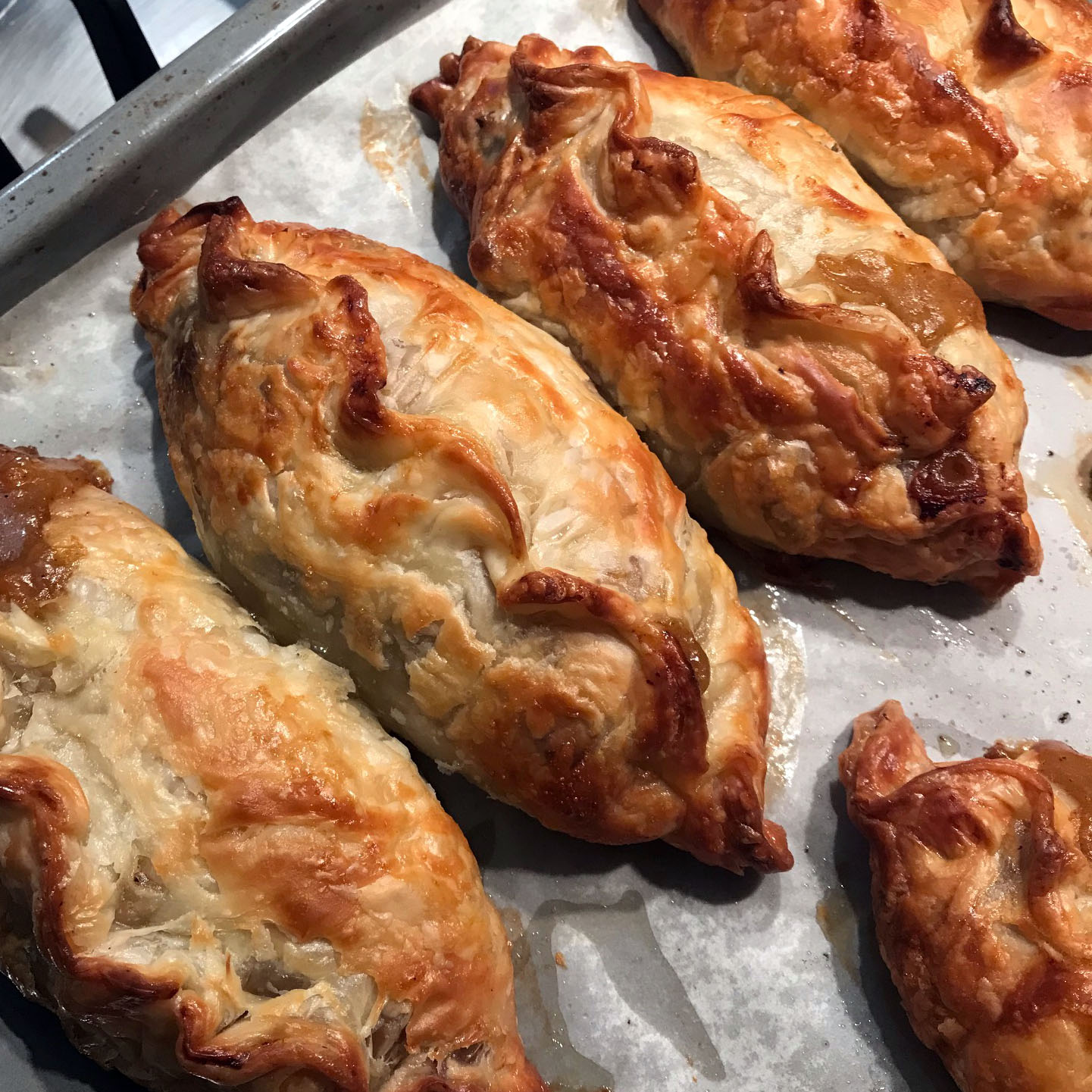 You could look for a Cornish pasty filling online and use that, or use this beef casserole recipe, or this recipe which uses oxtails – just take all the meat off the bones.
For a seafood pasty use this recipe for Seafood Mornay, without the breadcrumb topping. It's one of the most popular recipes on this blog.