This quick and easy vegetarian pasta recipe with its crunchy crumb topping will appeal to fans of frozen peas.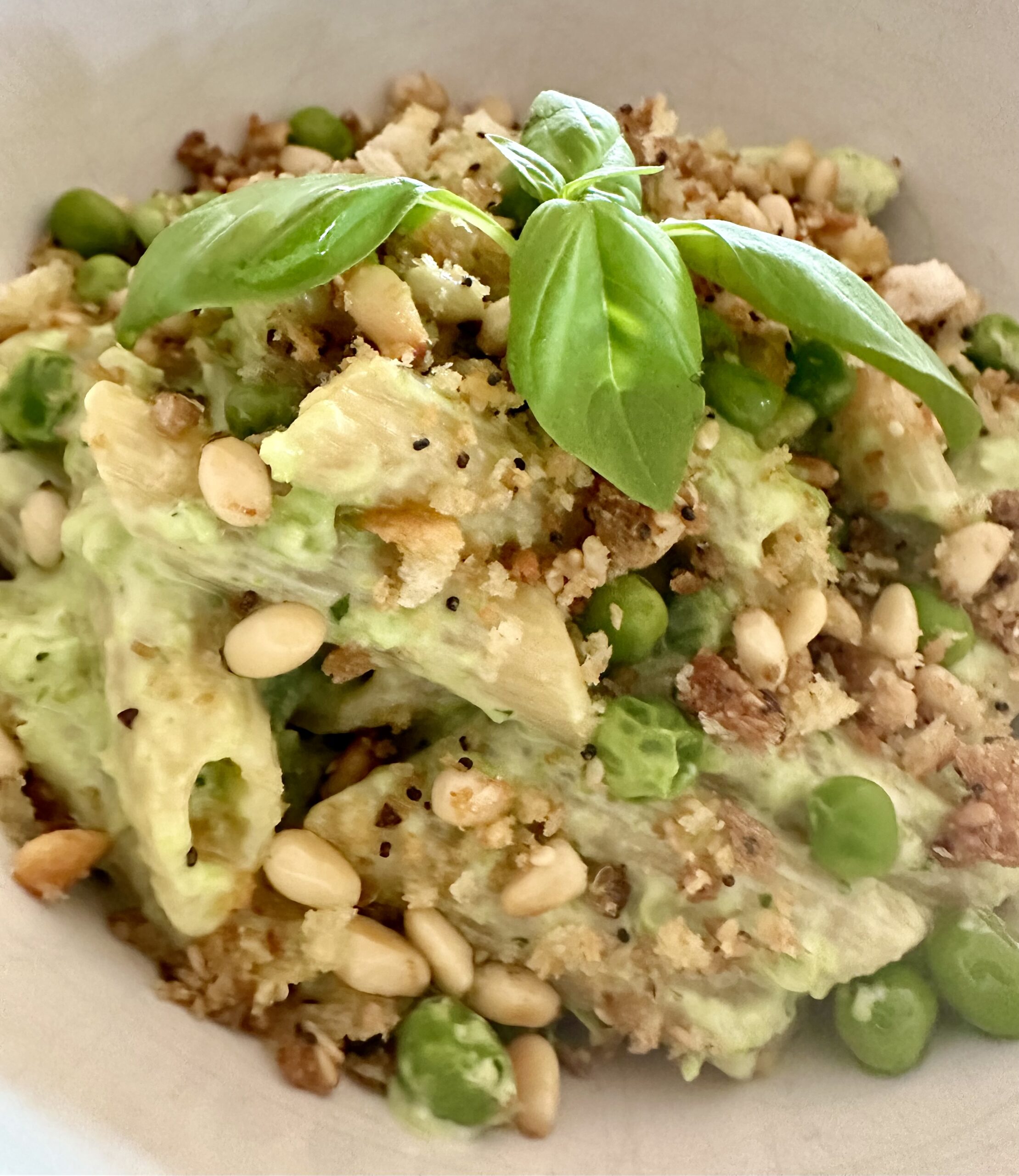 500g pasta of your choice (I used penne)
2 cups frozen peas
1 cup fresh ricotta cheese
Juice of ½ a lemon
Good pinch of chilli flakes
Small handful of fresh basil (keep a couple of sprigs to serve)
2 cloves garlic, crushed
Salt and freshly ground black pepper, to taste
To serve:
1 Tbs olive oil or butter
1 cup grated Parmesan cheese
1 cup breadcrumbs (stale bread blitzed in food processor)
¼ cup pine nuts
Cook pasta until al dente in boiling, salted water, then drain. Cook peas in boiling salted water until tender then drain. Place half the peas, the ricotta, lemon juice, basil, garlic, chilli flakes and seasoning in food processor and process until smooth. Mix into the cooked pasta with the remaining peas, saving a few to garnish.
While pasta and peas are cooking make the topping. Heat the olive oil or butter and add the Panko crumbs and pine nuts. Stir fry until golden. Remove from the heat and mix in the Parmesan.
Serve pasta topped with the crumbs and remaining peas, garnished with a basil sprig. If liked, drizzle with some Extra Virgin Olive Oil.
Serves 4
Variations: use a mixture of ricotta and goat cheese or feta cheese to give the sauce a bit more punch. Add some asparagus spears, cut into lengths and steamed.