I first ate halloumi cheese at my brother's house when he was living in the UK in the 1980s. He cooked it on a barbecue and the kids decided to call it squeaky cheese, because of the noise it makes against your teeth when you eat it.
This recipe makes a good side dish for lunch or nibbles with drinks.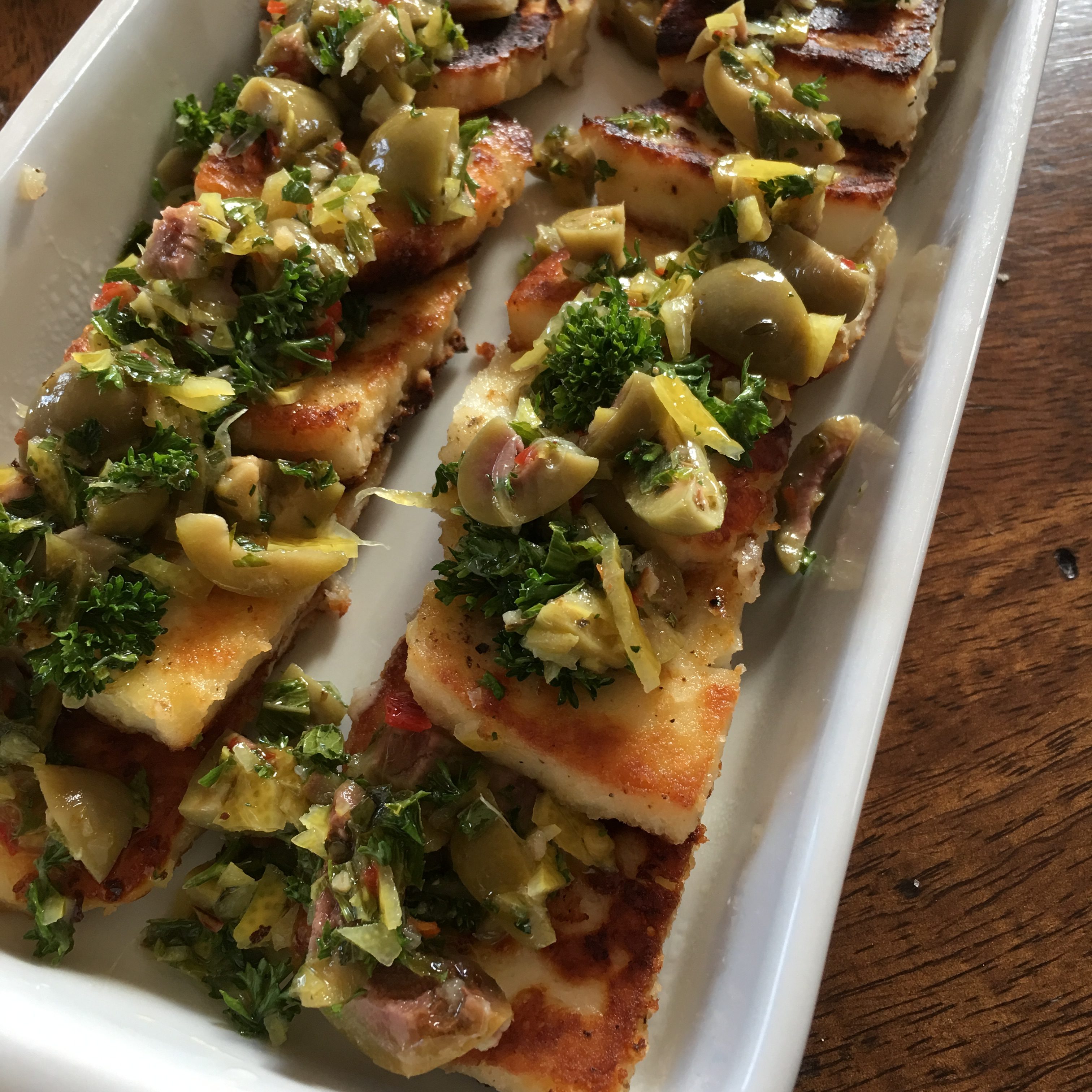 2-3 Tbs olive oil
250g halloumi cheese
2 Tbs flour mixed with some salt and freshly ground black pepper
1 lemon
½ cup olives, stoned and sliced (green or black)
1 Tbs chopped fresh marjoram, oregano or parsley
1 birdseye chilli, seeded and finely chopped
Extra olive oil
Slice cheese a bit more than half a centimetre thick and cut into manageable sized pieces. Dust with seasoned flour. Heat olive oil in a frying pan and cook the cheese slices on both sides until golden. Drain on paper. While cheese is cooking remove peel from the lemon with a vegetable peeler then chop finely. Remove juice from the lemon.
When cooked, place halloumi in a small serving dish. Mix lemon juice and rind, olives and herbs and sprinkle over. Top with the chilli, if using. Drizzle with extra olive oil and serve as a snack or part of a mezze with fresh bread.