Who doesn't like doughnuts? The only trouble is you have to cook them in deep hot oil, which puts a lot of people off making them at home.
This recipe combines the flavours of a doughnut in a muffin which is baked in the oven. Quicker and easier than anything deep fried, but they are brushed with melted butter, to help the sugar stick, so I'm not sure about them being healthier! A perfect treat for the kids when they come home from school.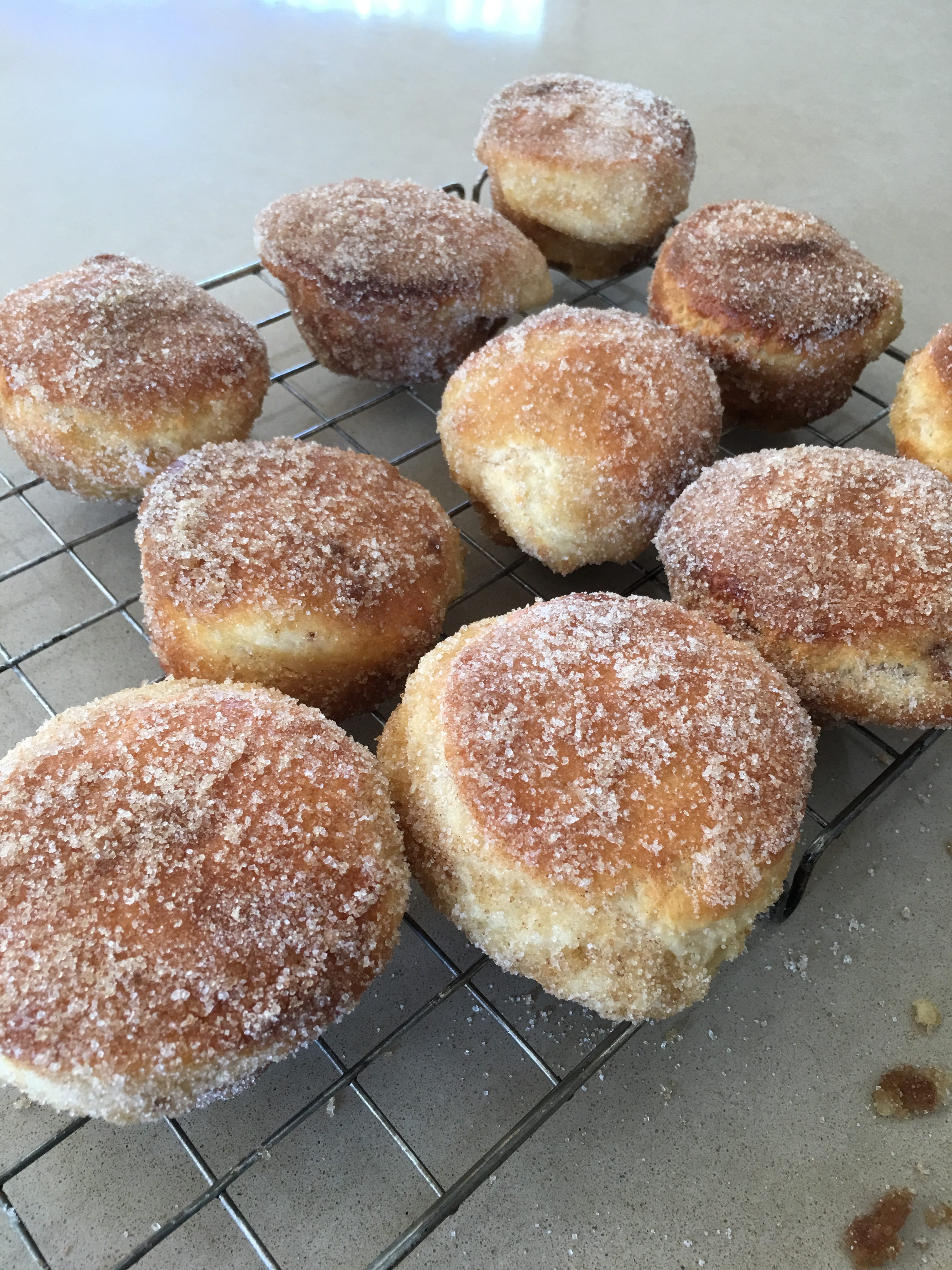 2 cups self-raising flour
2/3 cup sugar
½ tsp salt
1/3 cup vegetable oil
1 egg
1 cup (250ml) buttermilk
1 tsp vanilla essence
Red jam (e.g. strawberry, raspberry)
To serve:
125g butter, melted
3/4 cup sugar
2 tsp cinnamon
Preheat oven to 180°C. Grease a 12 hole muffin pan with one third cup capacity holes. Place flour, sugar, salt, oil, egg, buttermilk and vanilla in food processor and whiz to combine, stopping to scrape down the sides, or use electric beaters. Fill each muffin hole a bit over half full. Place a heaped teaspoon of jam in the middle of each, then divide remaining mixture between the muffins. I made 10 but they could have been a bit smaller to end up with 12.
Bake for 20 mins or until well-risen and golden brown. Cool in the pans for a few minutes, then remove. Mix sugar and cinnamon. While still warm brush each muffin all over with melted butter then roll in the sugar. Best eaten on the day they are made.
Makes 12
Variations: use lemon curd, chocolate chips or Nutella in the middle instead of red jam.