I had a sudden urge to whip up a cake in Covid lockdown. We have heaps of lemons on our tree at the moment so I didn't have to think too far about which flavour.
There's just the two of us at the moment and no visiting allowed, so I didn't want to make anything huge. This little loaf was perfect and SO lemony! Lemons vary in size and the amount of juice they produce, but you will need about 3 lemons for this recipe.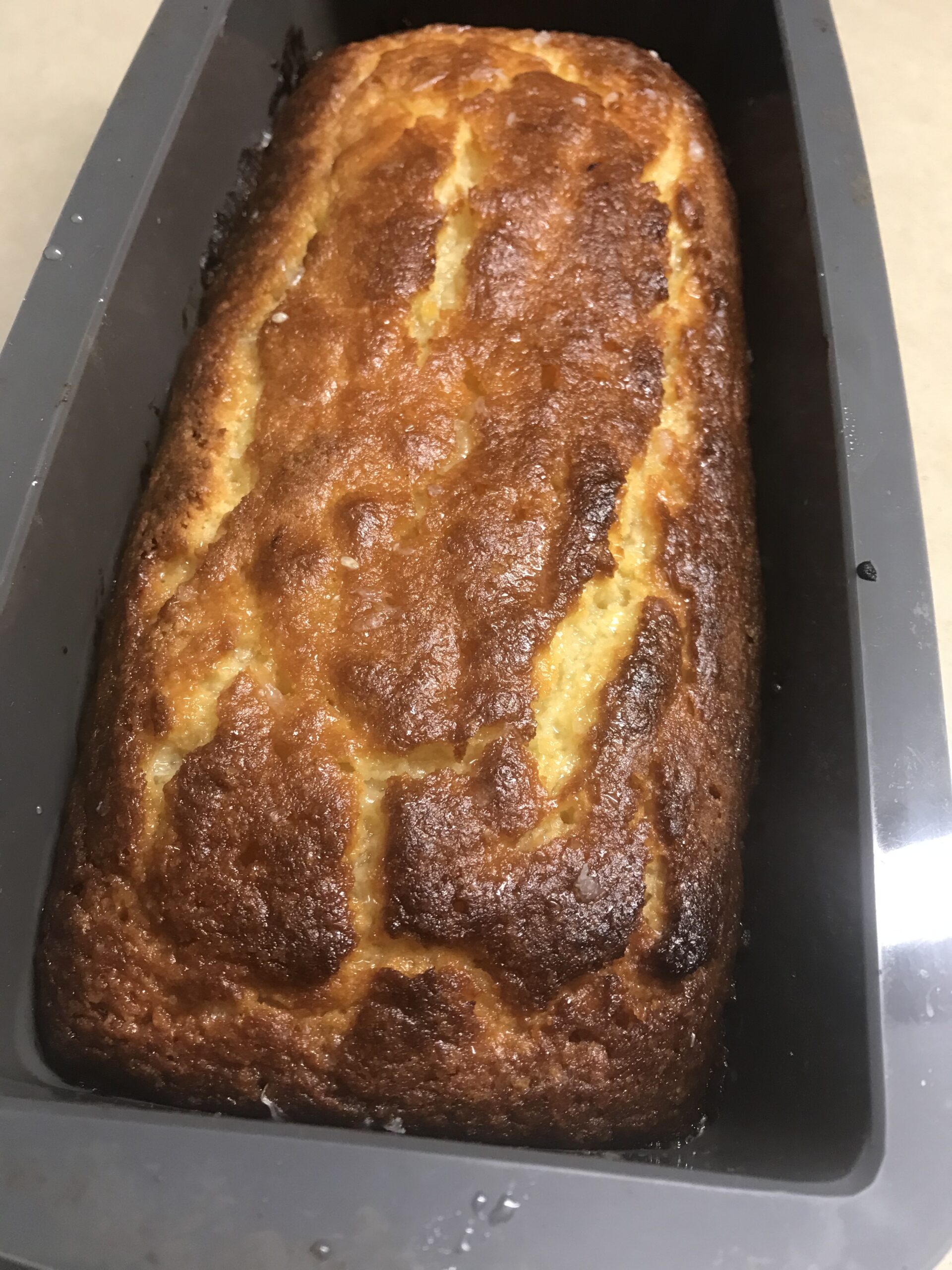 125g butter at room temperature
¾ cup sugar
2 eggs
1½ cups self-raising flour, sifted
Grated zest of 2 lemons
¼ cup lemon juice
Syrup:
6 Tbs lemon juice
6 Tbs icing sugar
Grease and line a loaf tin with baking paper, or use a silicone pan (shown in the photo) which doesn't need to be lined. Preheat oven to 180°C. Mix butter and sugar in food processor until smooth and creamy, stopping halfway to scrape down the sides. Add the eggs and when combined add the sifted lour and lastly the lemon juice. Scrape into the loaf tin and smooth the top.
Bake for 30-40 minutes, or until golden brown and firm to touch in the middle. A skewer inserted in the middle should come out clean. Don't overcook or cake will be dry and crumbly.
Meanwhile for the syrup mix the lemon juice and icing sugar in a small bowl. When cake is ready prick it all over with a toothpick or skewer to make holes right to the bottom. Pour the syrup slowly and evenly over the hot cake. Leave to cool.