I'm always on the lookout for tasty, low carb lunches which can be made quickly. During the asparagus season we often have this easy combo. Aldi sells a fresh creamy ricotta in a 500g plastic container like a sieve, which we really like. It's enough to make this recipe two or three times. Often the simplest of recipes are the best.
The smoked salmon rolls are quite filling, so if preferred use only two slices and less ricotta filling, to make them smaller.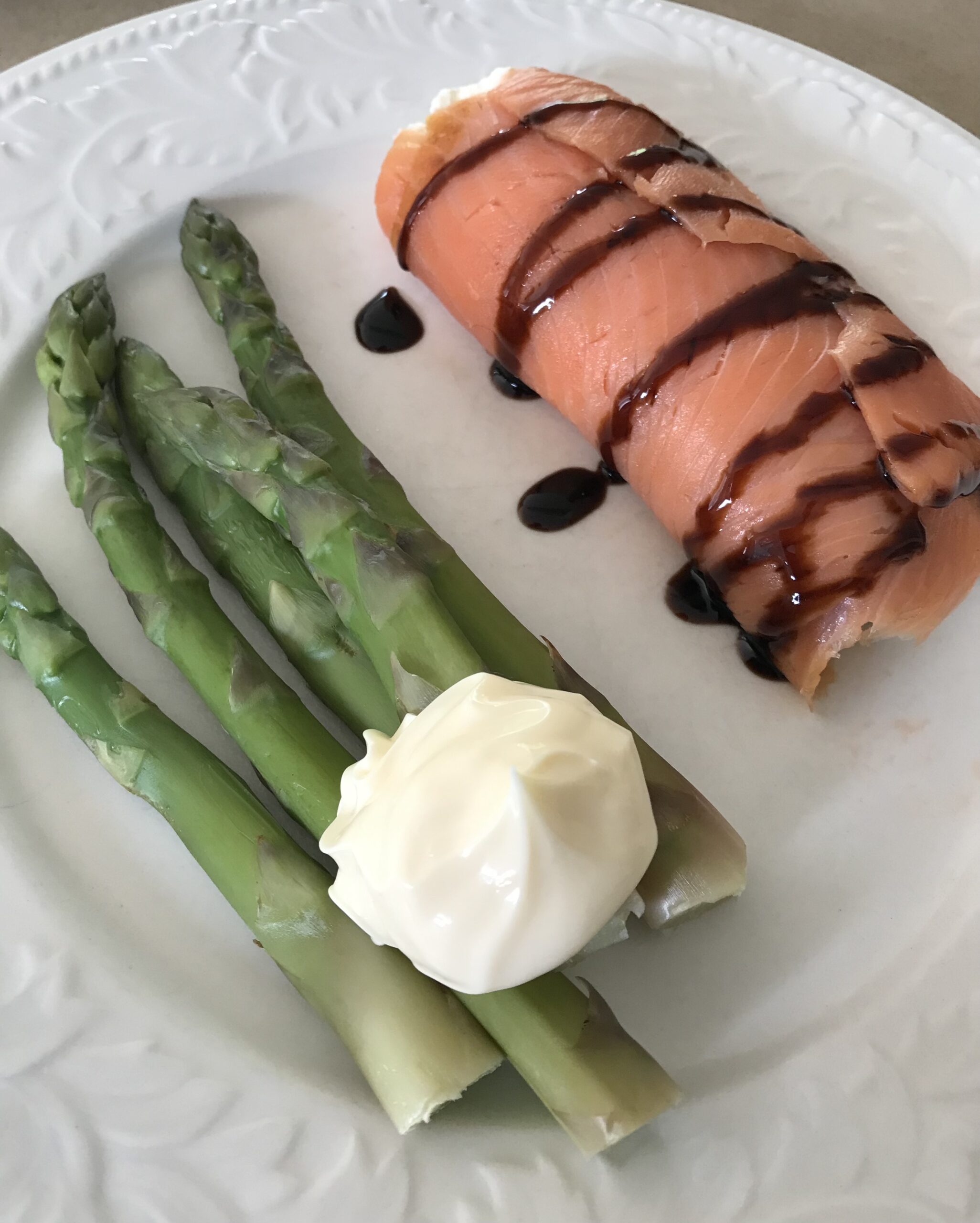 6 slices smoked salmon
1 cup fresh ricotta cheese (or substitution see below)
2 Tbs chopped chives
Balsamic Glaze
10-12 spears of fresh asparagus
Kewpie mayonnaise or butter (optional)
Place 3 slices of smoked salmon on a chopping board, slightly overlapping, to make a rough circle or square. Mix the ricotta with the chives and season if you like – I don't find it's necessary. Place half the mixture on the smoked salmon in a sausage shape in the middle, then roll up into a neat package. Repeat and place one on each of 2 serving plates. Meanwhile cook the asparagus for about 6 minutes in boiling water, drain and pat dry. Arrange asparagus on the plates. Drizzle a little balsamic glaze over the smoked salmon packages. Serve with kewpie mayonnaise or butter on the asparagus.
Serves 2
Substitutions: soft goat's cheese, queso fresco in South America, cottage cheese.