The last few posts have all been savoury, so I thought it was time for a cake.
Everyone loves apples and this recipe, which appears in various formats on Instagram, YouTube and Pinterest, is delicious, quick and easy. It's raining cats and dogs as I write this – what could be better on a cold and miserable day than a warm slice of cake with my morning coffee?
This cake is also nice served warm as a dessert, with cream or ice cream.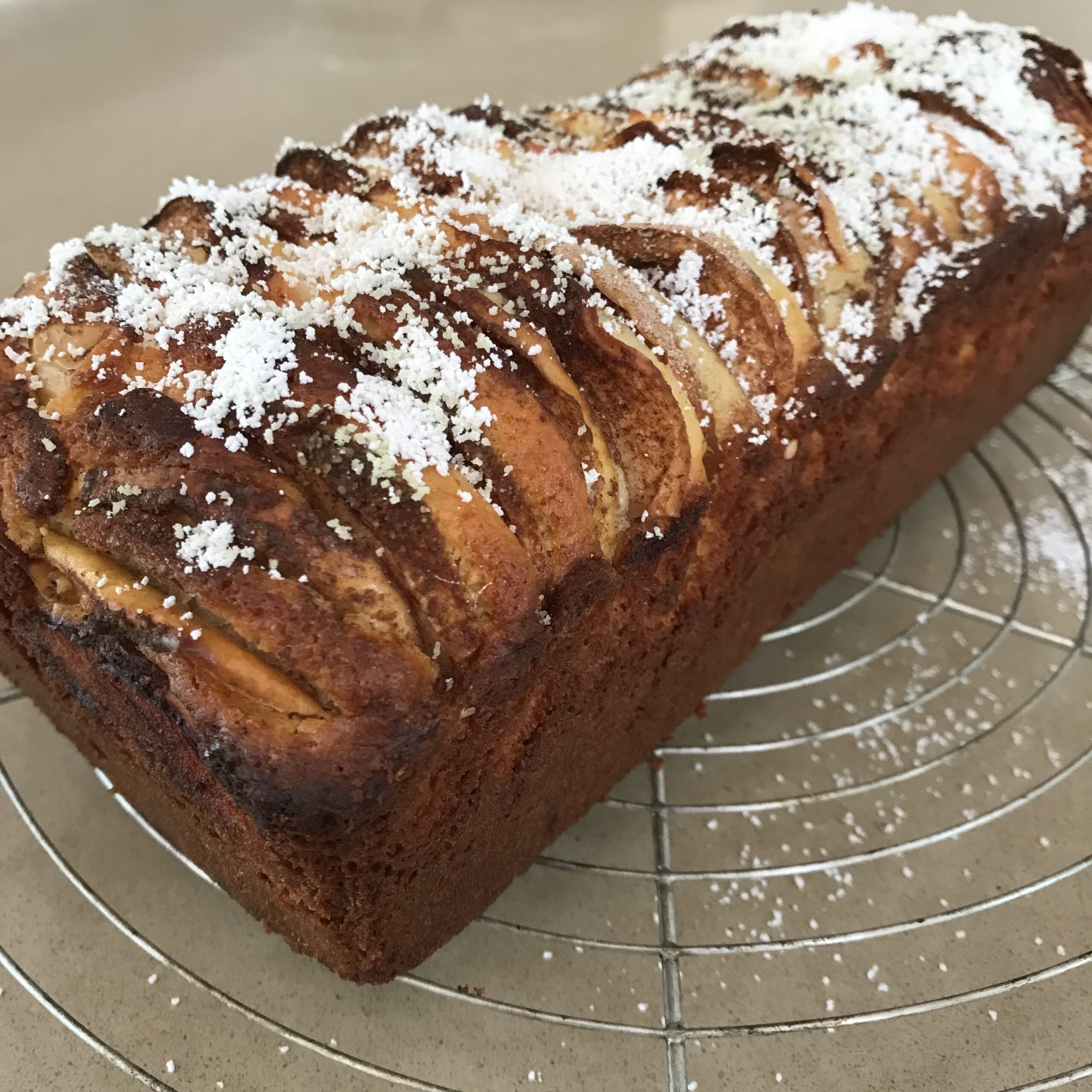 3 eggs
¾ cup sugar (150g)
4 Tbs vegetable oil
Grated rind and juice of 1 small lemon or ½ large lemon
½ cup plain yoghurt or sour cream (125g)
1½ cups self raising flour (230g)
2 apples, cored, halved and sliced
1 tsp icing sugar and ½ tsp cinnamon
50g butter
Extra icing sugar
Preheat oven to 170°C. Place eggs and sugar in a bowl and whisk with electric beaters until thick and pale. Whisk in the oil, lemon rind and juice and yoghurt or sour cream and lastly fold in the sifted flour. Scrape into a greased and bottom lined loaf pan.
Push the apple slices (leave the peel on) into the top alternating from side to side. You may think you're going to have too many, but they just fit in nicely. Mix cinnamon and icing sugar, then sprinkle over the top, using a small sieve. Dot with small pieces of butter. Bake for 35-45 minutes or until evenly puffed and golden and a tooth pick inserted in the middle comes out clean.
Cool, then sprinkle with a little more icing sugar using a sieve. Serve cold as a cake or warm as a dessert, with cream or ice cream.
Makes 1 loaf