This popular Australian and New Zealand dessert was in the repertoire of all grannies and mothers in law when I got married and moved to Canberra from the UK in the 1970s. As it bakes, the pudding separates, leaving a light sponge on top and a delicious lemon sauce underneath. Many Canberrans have a lemon tree in their garden making this an ideal winter dessert.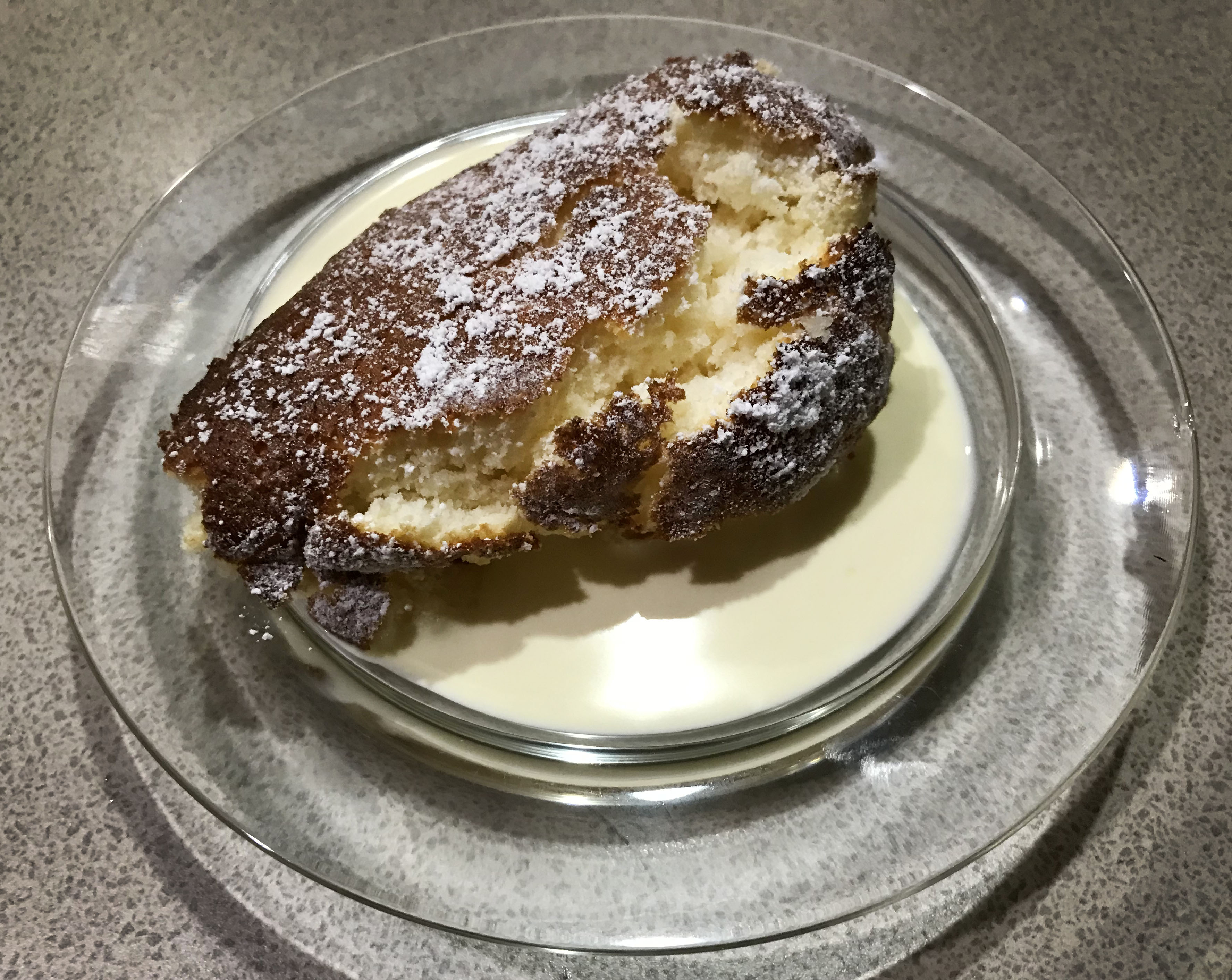 4 eggs
50g butter at room temp
1 cup sugar
Grated rind of 1 lemon
1 cup self-raising flour, sifted
1 cup milk
2/3 cup lemon juice
To serve:
Icing sugar
Thick pouring cream
Preheat oven to 180°C. Separate eggs and place yolks in the food processor with ¾ cup of the sugar and the remaining ingredients. Mix until combined, stopping halfway to scrape down the sides. Place the whites in a bowl and whip with electric beaters until soft peaks form. Add remaining ¼ cup sugar and continue beating until you have a shiny meringue.
Scrape the mixture from the food processor into the meringue and fold it all together, gently but thoroughly, with a spatula. Tip mixture into a buttered pie dish or individual ramekins, place in a roasting pan or large dish and add boiling water to come halfway up the pudding dish. Bake for 35 minutes, or until just set and golden. Individual puddings will take less time than one big dish. Don't overcook or the lemon sauce will be absorbed into the topping and disappear.
Dust with icing sugar and serve warm with cream.
Serves 6