Cleaning out the freezer I found a ball of shortcrust pastry I had forgotten about. Once thawed I looked in the fridge to see what I could find to make a savoury tart, without going shopping, and came up with this. Leftovers heated up well for lunch the following day.
If you have fresh peas in the garden by all means use those instead of frozen peas.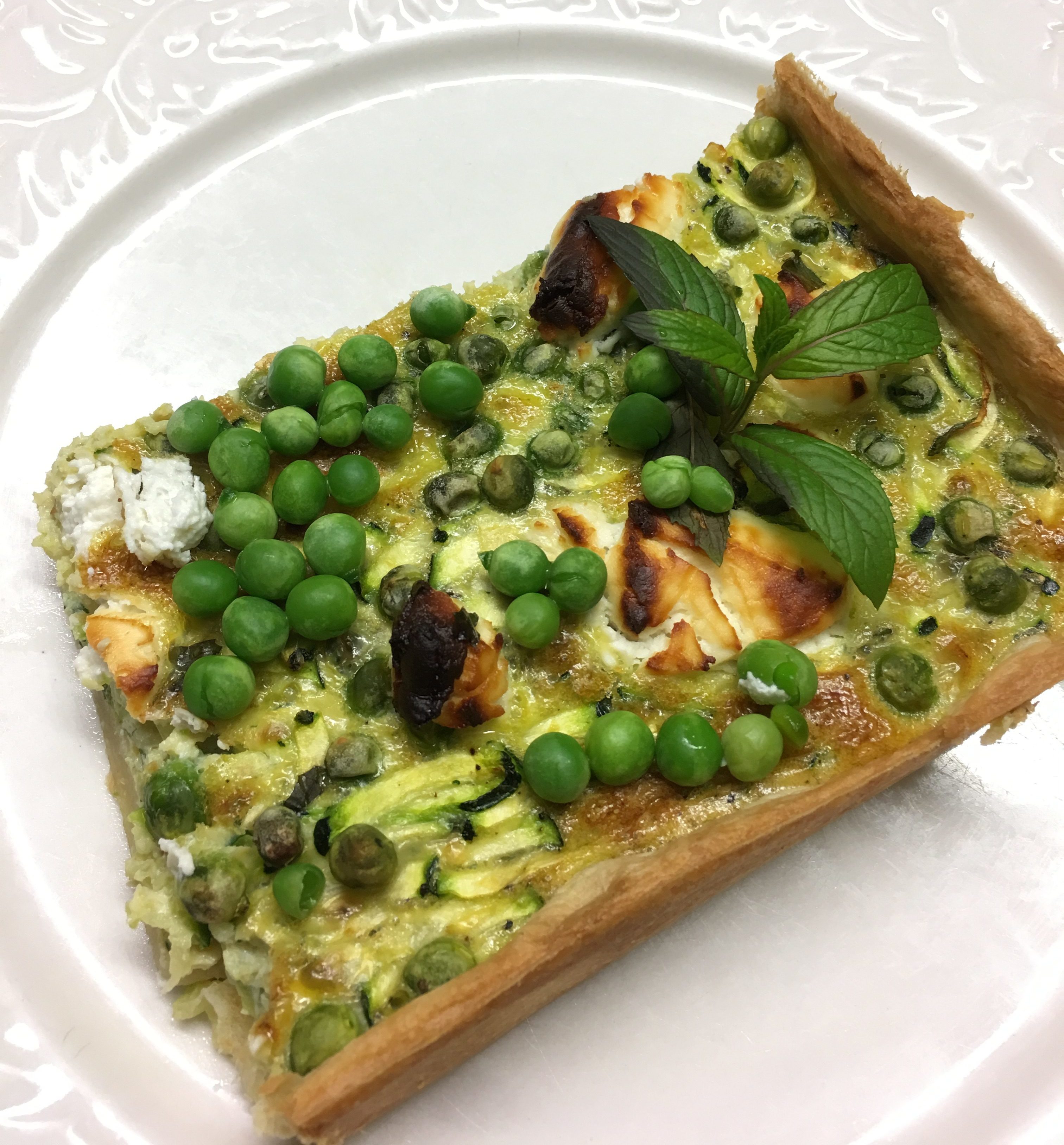 1 batch home-made shortcrust pastry (or substitute shop bought)
4 eggs
½ cup cream or milk
Salt and freshly ground black pepper
2 Tbs chopped mint
350g coarsely grated zucchini (courgette)
1 cup frozen peas, thawed
100g goat's cheese or feta cheese, crumbled
To serve:
1 cup frozen peas, extra
Mint sprigs
Preheat oven to 180°C. Use pastry to line base and sides of a slice pan, about 20/25 cm by about 30cm. Place zucchini in a sieve and mix in a teaspoon of salt. Leave to drain, then push down on it to squeeze out excess liquid. Beat eggs with cream or milk and lemon rind. Add zucchini, peas and lots of pepper then pour evenly into the pastry case. Scatter cheese over the top then bake for 25-30 mins or until set.
Meanwhile pour boiling water over the extra peas. Leave for a minute then drain. Cut the tart into squares and garnish with the extra peas and mint sprigs.
Serves 6
Variations: use asparagus spears, thinly sliced on the diagonal, instead of the zucchini.