Just back from six weeks travelling in Europe. Spent time in the UK, France and Poland, with a week in Thailand on the way back, to recover. Caught up with 27 close friends and family, ate too much, drank too much, but had a great time. It was our first trip to Europe since September 2019, before the dreaded Coronavirus became a part of our lives.
Before we left we heard all sorts of dreadful stories about cancelled flights and lost suitcases. But considering we flew on a total of 11 flights – from Canberra to Sydney to Bangkok to Paris to Krakow to Toulouse via Amsterdam to Nice to London to Bangkok to Phuket to Sydney – I have to say we had a pretty good run, getting through all airports in less than an hour.
The only exception was our flight from Krakow to Toulouse with Easyjet, which was delayed when we transited through Amsterdam. A strike by French air traffic controllers meant they were limiting the number of planes which could land in France, so we sat in the plane on the tarmac in Schiphol airport for three hours. Our pilot told us we were lucky ours wasn't one of 500 flights which had been cancelled that day. He sent us a bottle of water and a biscuit to keep us quiet.
There's a terrible sinking feeling when you're standing by the baggage carousel, there are no more suitcases going round and a sign appears saying "Baggage delivery completed" or words to that effect. Due to the strike there was literally nobody in arrivals to speak to, with all the help desks unattended. We went to the departure lounge where we found a member of staff who showed us how to complete a form online, on one of those machines you normally use to get a boarding pass, with details of the two lost bags. Twenty-four hours later they were delivered to our friends' house in the French countryside, miles from anywhere, by a little man with a van full of suitcases. He said he had delivered 150 that day.
I've been too busy unpacking, washing and getting things organised to cook something new, so here are a few suggestions for anyone who feels like baking a chocolate cake.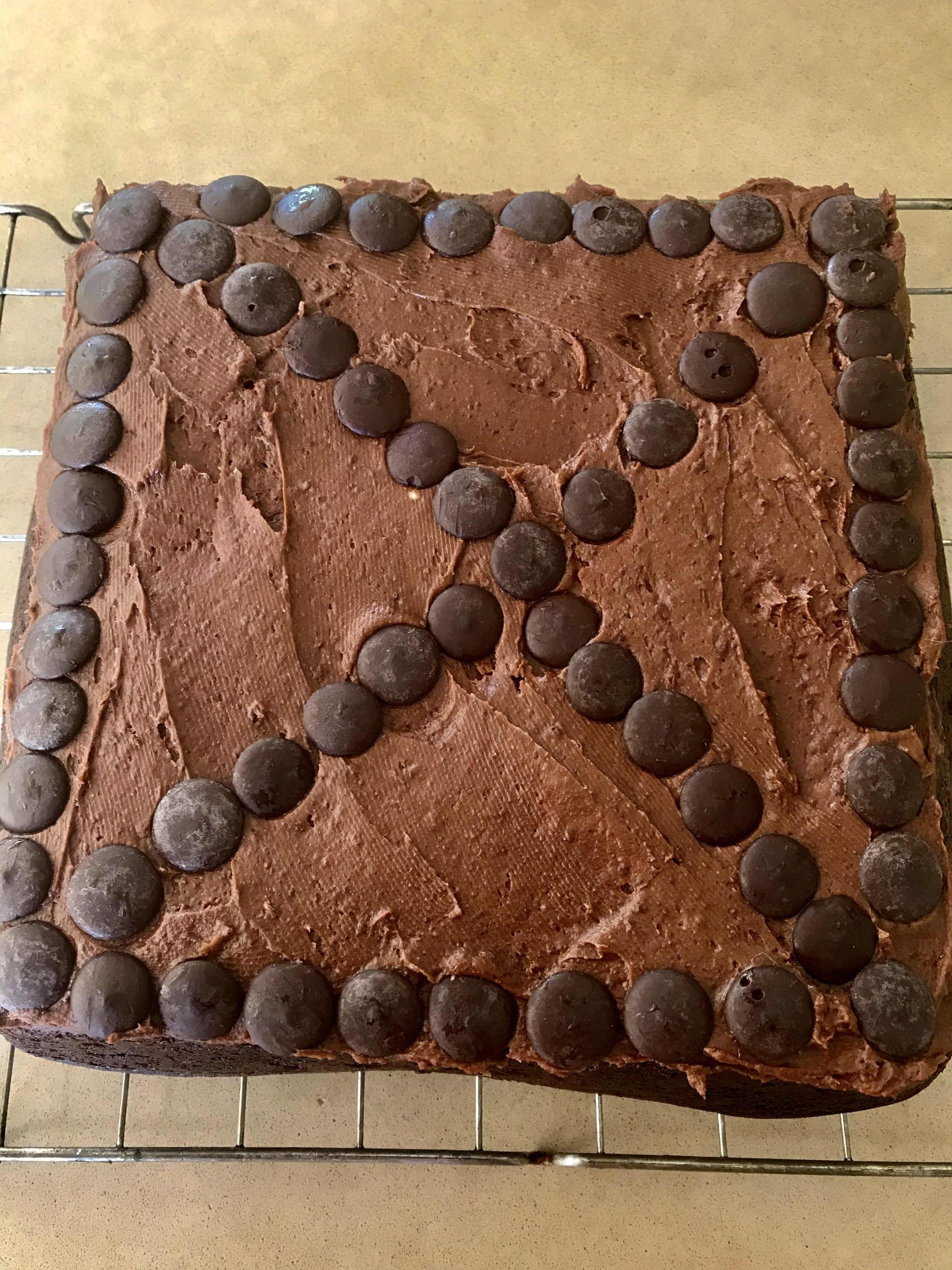 Chocolate Fudge Cake  is the Rolls Royce of chocolate cakes and our family's celebration cake. We make for birthdays, anniversaries and even weddings. Fiona's Gluten Free Chocolate Cake is great for anyone who is gluten intolerant. And this Stir Crazy Chocolate Cake (photo above) contains no eggs and is quick and easy to whip up.