Some of the grandkids like Nutella. I'm not a fan, but usually have it in the pantry for visiting Nutella eaters.
This recipe makes a quick dessert and was a good way to use up a jar which had been sitting there for a month or two since the last visit. To save time you can use bought shortcrust pastry, but this home-made chocolate crust is very quick to make in a food processor.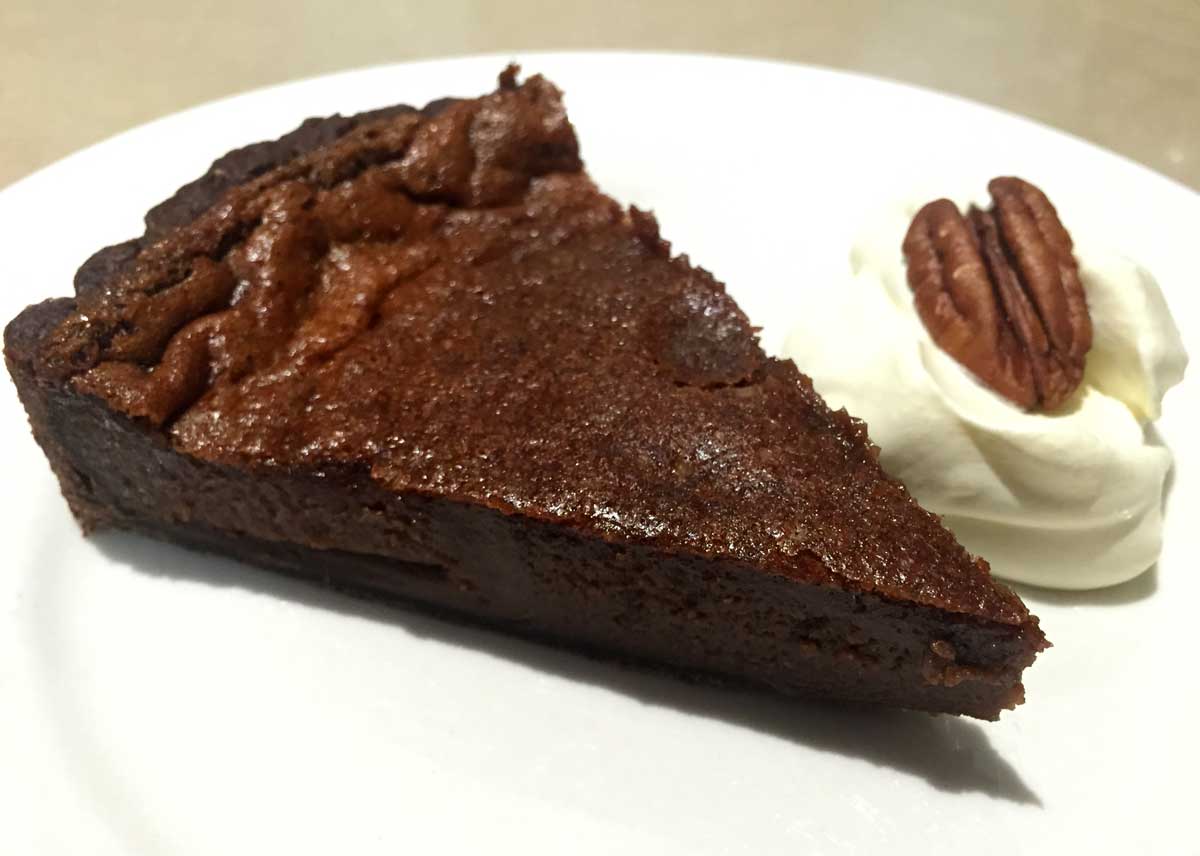 Pastry:
3 heaped Tbs plain flour
1 heaped Tbs cocoa
1 level Tbs caster sugar
55g butter
3-4 Tbs water
Filling:
300g (about one heaped cup) Nutella or other chocolate spread
2 eggs
¾ cup cream
To serve:
Whipped cream
Optional: Toasted hazelnuts, walnuts or pecans
For pastry place first four ingredients in food processor and whiz until it forms crumbs. Slowly add water through the feed chute, with motor running. Stop as soon as mixture forms a ball. Remove and press into a ball, then roll out thinly and use to line a 20cm (8″) metal tart tin. Refrigerate for up to an hour. If in a hurry stick it in the freezer for a few minutes.
Preheat oven to 180°C. Line tart with foil and fill with dried beans or corn to stop it rising. Bake for about 8 minutes, then remove foil and beans (which can be kept to use again and again) and put back in the oven for 5-10 mins or until set. Remove from the oven and turn it down to 150°C.
Meanwhile for the filling, place eggs in a bowl and beat with a hand whisk. Whisk in Nutella and cream and when smooth pour into the tart case. It should come almost level with the top of the pastry. Bake for 30-40 minutes or until set, but still wobbly in the middle. Don't overcook.
Cool then refrigerate till serving time. Serve with whipped cream and toasted nuts.
Serves 8