Wraps have become a popular alternative to sandwiches in the past few years. Supermarkets and cafés offer a wide range and they make a satisfying and healthy lunch.
Start by spreading the wrap with homemade or bought mayonnaise or hummus, then put some protein such as cheese, ham, cold roast chicken, canned tuna or hard-boiled egg in a line down the middle, then whatever else you can find in the fridge – chutney, olives, cucumber, grated carrot, sliced tomatoes, lettuce, a few nuts. I don't think I've ever made the same one twice.
This quick and tasty Chinese recipe uses lettuce cups instead of wraps and is perfect for a mid-week dinner or informal entertaining. Eat them with your fingers – which is a bit messy but the way they're intended to be eaten – or with a knife and fork. Instead of lettuce cups you could serve the filling in ordinary bread wraps.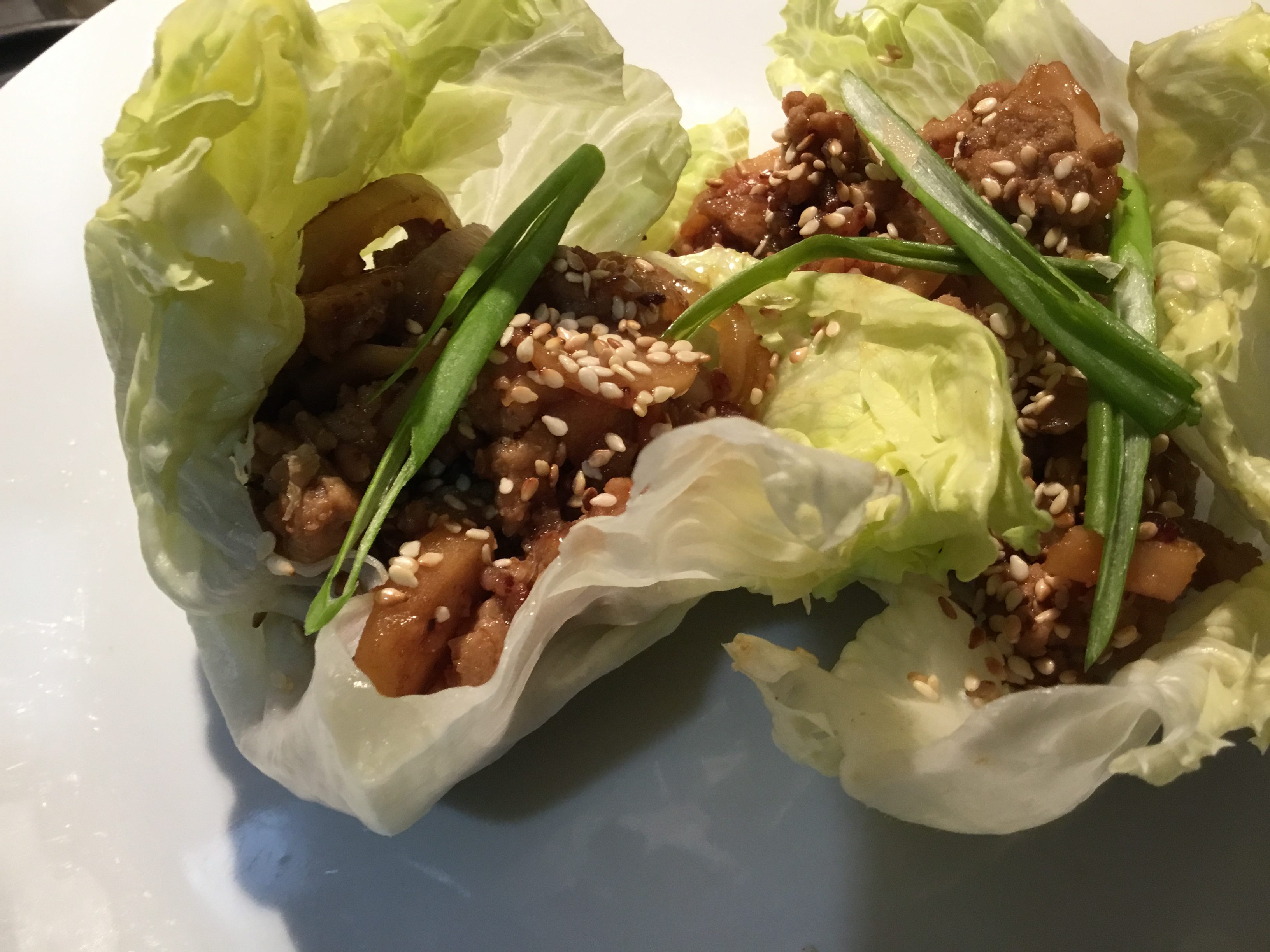 2 tsp vegetable oil
500g minced pork
1 chopped onion or 3 shallots
3 cloves garlic, crushed
1 Tbs fresh ginger, finely chopped or grated
1 220g can water chestnuts, drained and sliced
¼ cup oyster sauce
¼ cup Thai sweet chilli sauce
¼ cup soy sauce
2 Tbs sesame oil
1-2 Tbs brown sugar
2 Tbs Chinese cooking wine or sherry
2 Tbs lemon or lime juice
To serve:
1 iceberg lettuce, separated into cups
2 Tbs sesame seeds, lightly toasted
2 shredded spring onions
In a large frying pan heat the oil then add the pork, onion and garlic and stir fry for about 10 minutes over moderately high heat, until onions are soft and pork is broken up and starting to brown. Add ginger and water chestnuts and continue to cook for a couple of minutes.
Add remaining ingredients and stir until sauce has thickened and starting to caramelise.
Serve pork in the lettuce cups garnished with toasted sesame seeds and spring onions. The outside leaves of the lettuce are too large to use for this recipe, so keep them for another meal and use the smaller ones.
Serves 4
Variations:
Use beef or chicken mince instead of pork
Use Hoisin sauce instead of Oyster Sauce
If you don't have any water chestnuts, leave them out