This is an old-fashioned recipe from the 1970s which still works today.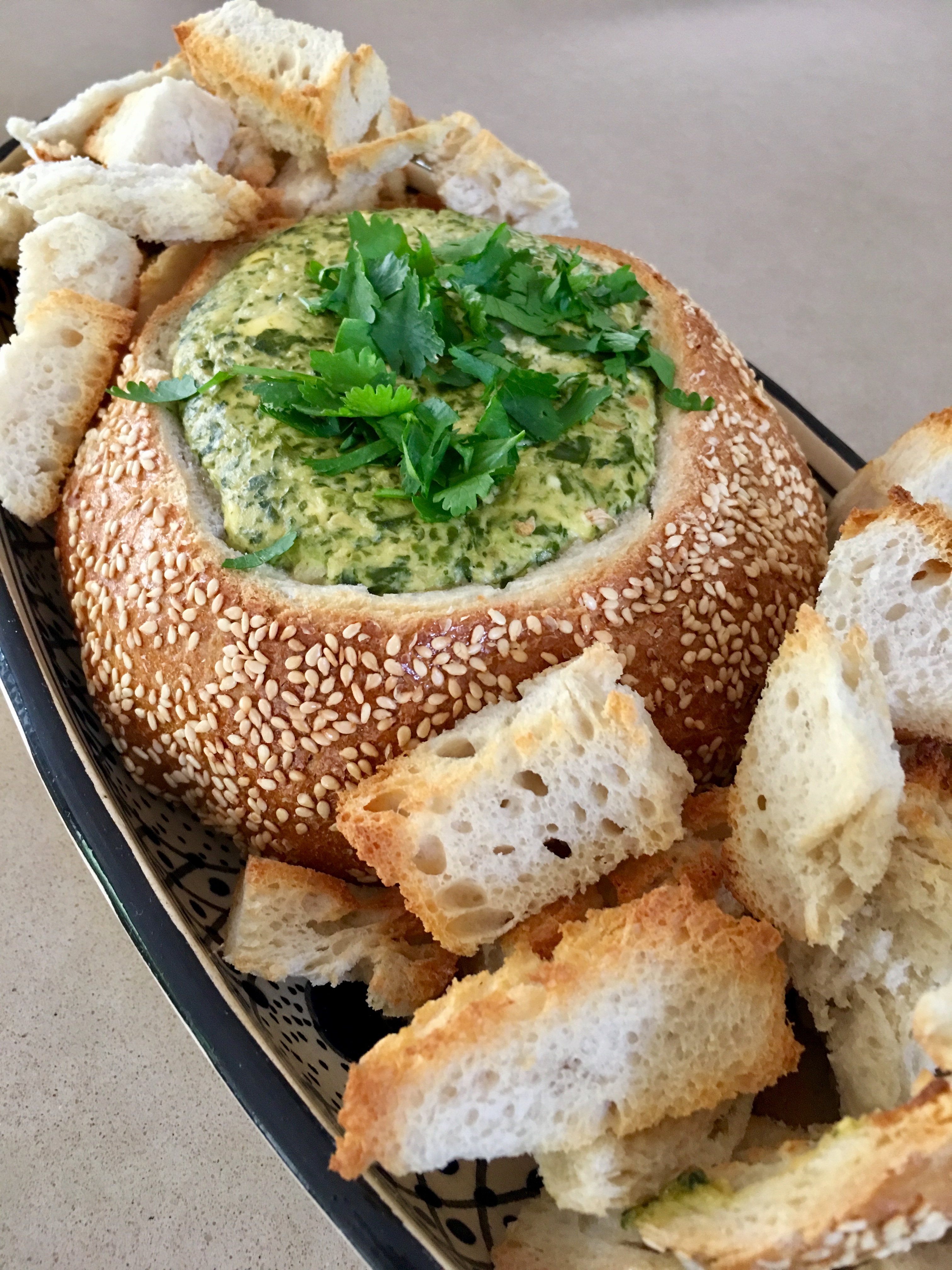 450-500g round Cob loaf, plain or covered in sesame seeds
250g cream cheese, at room temperature
300ml sour cream
1 packet French Onion Soup Mix
250g frozen chopped spinach, thawed, drained and squeezed
Chopped fresh herbs
Preheat oven to 170°C. Remove 3-4 cm from the top of the loaf. Remove the bread from the centre of the loaf leaving a 1.5 cm edge. Cut this into pieces suitable for dipping and cut the "lid" up also.
Mix cream cheese with sour cream, onion soup mix and spinach. Fill the bread shell with the dip and place on a baking tray. Place the bread pieces all around in one layer. Bake for 20-30 mins or until bread pieces are golden and the top of the dip is also golden. If bread pieces are ready earlier than dip remove them from the oven.
Serve while warm, garnished with the chopped herbs.